Sen. Cruz: We Must Prevent a Nuclear-Armed Islamic Regime and Stand with the Courageous Iranian People
by Ted Cruz
on January 16, 2018 at 12:52 PM
---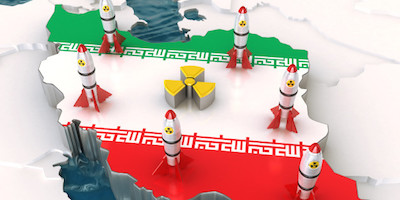 I released the following statement in response to the Administration's announcement on the Joint Comprehensive Plan of Action (JCPOA):
I commend President Trump for making clear that, going forward, he will not sign yet another waiver of sanctions on Iran. The Obama Iran nuclear deal has proven a catastrophic failure, funneling billions of U.S. dollars to the world's leading state sponsor of terrorism. And, even more ominously, Iran continues its relentless progress towards developing nuclear weapons and missile technology. We cannot allow that to happen. The threat of a nuclear Iran is our greatest national security threat, and the Islamic Republic can never be allowed weaponry to follow through on their pledge of 'death to America' and threaten the lives of millions of Americans. 
Although I wish that sanctions had gone back into effect immediately, I'm heartened that, with each consecutive step, the Trump Administration has moved steadily towards finally terminating the Obama Iran nuclear deal. That is the right direction to be moving.
Congress now has an opportunity to act. As the President requested, we should come together and pass bipartisan legislation requiring (1) full inspection of all sites in Iran (including military); (2) elimination of any advance notice of inspections; (3) elimination of any sunset on the restrictions; and (4) a complete cessation of Iran's nuclear and missile programs. Critically, if Congress cannot pass that legislation--with full, robust protections, not mere fig leaves--the President has now made clear that he will pull out of the catastrophic Iran nuclear deal.
Today, millions of Iranians are protesting their brutal and repressive government. Women are heroically removing their burkas, risking torture and death. They are bravely standing against the Ayatollah and for a free Iran with democratic elections. The people of Iran should know that the American people are with you. We too oppose the brutal regime of the Mullahs, and we support your journey to freedom. Nothing would further U.S. national security interests more--or the interests of world peace--than the fall of the Ayatollah, the end of his global campaign of terrorism, and the rise of a free and democratic Iran."