Sen. Glenn Hegar Receives Endorsement from NRA Political Victory Fund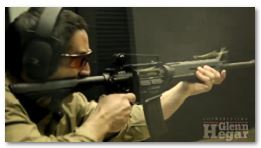 Texas State Senator Glenn Hegar announced this morning in a press release, the endorsement of his campaign for Texas Comptroller by the National Rifle Associations Political Victory Fund (NRA-PVF). "Sen. Hegar is committed to protecting our Second Amendment freedoms," said Chris W. Cox, chairman of NRA-PVF. Sen. Hegar has long been recongnized as a powerful supporter of Second Amendment rights and was the author of the Campus Carry Bill in this most recent legislative session.
"Because of his strong record of supporting our rights, Glenn Hegar has earned an endorsement from the NRA-PVF. We urge NRA members and gun owners to vote Glenn Hegar for Comptroller of Public Accounts in the Republican primary election," Cox concluded.
Last year, Sen. Hegar received the Defender of Freedom Award from the NRAs Institute for Legislative Action. In 2009, Hegar was named "Legislator of the Year" by the Texas State Rifle Association.
In response to the endorsement by the NRA-PVF, Sen. Hegar said, "It is an honor to be endorsed by the NRA. As many Texans know, our right to bear arms is under increasing attack in this country. The Founding Fathers didnt write the 2nd Amendment to fill space on their parchment, but to prevent the return of tyrannical government. I have and will always fight to protect and defend the rights of gun owners across Texas."
While the Texas Comptrollers office does not make policy, it is important to all Texans who value the 2nd Amendment that all of our elected officials have a strong record of protecting and expanding our constitiutional rights.