Sens. Cruz, Peters Bipartisan Bill to Protect Apollo Landing Sites Advances out of Committee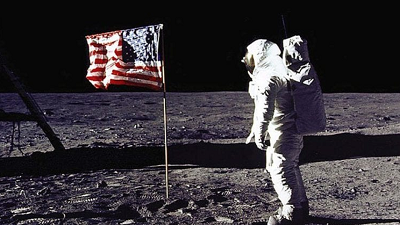 U.S. Sens. Gary Peters (D-Mich.) and I today applauded the Senate Committee on Commerce, Science and Transportation's unanimous vote in support of their bipartisan bill that would protect the Apollo landing sites on the moon. The One Small Step to Protect Human Heritage in Space Act would provide legal recognition and protection for the Apollo sites and artifacts from intentional and unintentional disturbances from future missions. The bill's advancement to the full Senate comes ahead of the 50th anniversary of the Apollo 11 landing on July 20th.
Senator Peters and I are proud to see our legislation advance through the committee today with overwhelming bipartisan support as we approach the 50th anniversary of the Apollo 11 Moon landing. Our bill will put into place meaningful protections for the Apollo sites and artifacts by requiring recipients of U.S. government licenses for lunar and near-lunar activities to agree to abide by NASA's recommendations on how to protect and preserve lunar artifacts. I urge my Senate colleagues to take up and pass this commonsense bill without delay to ensure that, as we ramp up our efforts to return to the Moon, these important parts of history are safeguarded.
"The Apollo landing sites are the types of historic places that would be preserved for future generations if they were on Earth. As we mark the 50th anniversary of this giant leap for humankind, we must do everything we can to protecting these sites - particularly as more public and private entities look to establish a presence on the moon," said Senator Peters, a member of the Senate Subcommittee on Space and Aviation. "This bipartisan legislation will help preserve our human heritage in space for generations to come. I'm glad this bill has advanced in the Senate and I'll be continuing to build support behind this effort."
The legislation includes an enforcement mechanism to impose fines on entities that breach NASA's preservation recommendations, and honors over 400,000 scientists, designers, and researchers who contributed to the Apollo programs.
Watch my full remarks following the committee's passage of his bill here.