Smith Applauds U.S. District Court Ruling in Obamacare Case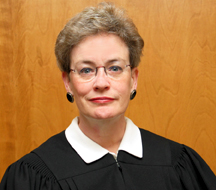 Today, U.S. District Court Judge Rosemary M. Collyer sided with House Republicans and ruled that the Obama Administration has been improperly funding an Obamacare insurance subsidy program. The U.S. House of Representatives v. Burwell ruling states that billions of dollars have been illegally used to reimburse health insurance companies.
The power of the purse belongs to the House of Representatives, not the President. And today's ruling has made clear that it is unconstitutional for the Obama Administration to attempt to sustain its unaffordable, unworkable health care law without legislative approval. I am encouraged by Judge Collyer's decision and maintain that this law should be vacated and repealed, which I have voted to do over 60 times.