Snowden: Is He a Hero or Traitor?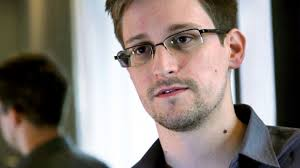 Is Edward Snowden, the 29 year old contractor who leaked National Security Agency documents to the media, a hero or a traitor? Dick Cheney commented on Sunday, June 16, 2013 to Chris Wallace that he most certainly is a traitor. Revealing information from emails and phone calls used in gathering anti-terror programs weakens the national security of the United States.
He also said that this is not where transparency should be. Americans should be able to trust elected officials with national security and we do that when we vote for our elected leaders. Unfortunately 'Obama lacks credibility'.
Senator Dan Coats Republican from Indiana said on the senate floor on Monday, June 17, 2013 that the anti-terrorists programs are solely to track the activities of suspected terrorists. The tragic attacks of 911 in 2001 caused us to modernize our programs to identify hijackers. Coats claims that the MSM and 'others' are irresponsible for distorting the facts about the anti-terror programs. He said that these programs protect and save lives.
We have to question why Snowden felt he had to run and hide in Hong Kong, unless he instinctively knew he was guilty of treason. We should also question why he felt 'safe' in a foreign place like Hong Kong. His father, Lonnie Snowden, is asking his son to return home and face the consequences. Sad that there are those who believe that Snowden is a hero because after all he allowed us to 'know' what is happening concerning the anti-terror programs. Regardless, his comment of 'honored to have Dick Cheney call me a traitor' indicates his lack of maturity and his propensity to diarrhea of the mouth.
The documents also leaked how the United States and Britain engaged in 'spying' of delegates at two 2009 G20 summits. Interesting that the UK media reported this bit of information just hours before leaders of the Group of Eight countries began their two day G20 summit in Northern Ireland. There is doubt if it is even possible to embarrass Obama in having to face the other world leaders.
RED SONJA2013©
PRAY, FIGHT, NEVER GIVE UP!
Cheney defends NSA programs, says Snowden a 'traitor,' Obama 'lacks credibility'
Dad of NSA Leaker: Don't Commit More Treason, 'Come Home and Face This'
NSA leak reveal: US and Britain spied on Russians and other countries at London G20 Summit
Snowden: No Higher Honor than Being Called a Traitor by Dick Cheney
"All I can say right now is the US Government is not going to be able to cover this up by jailing or murdering me," he wrote in his first answer. "Truth is coming, and it cannot be stopped."