Staying Vigilant as Coronavirus Continues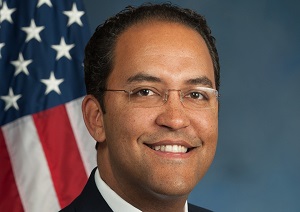 Over the last few months, the coronavirus outbreak that began in Wuhan, China has developed into a global threat. The coronavirus, also known as COVID-19, is now present in over 100 countries with over 100,000 confirmed cases worldwide, resulting in over 3,000 deaths. While the vast majority of cases are still in China, the continuous spread of COVID-19 has caused governments around the world to put in place protective protocols.
The U.S. government responded swiftly when the outbreak began, bringing hundreds of Americans back from China on State Department-chartered planes while simultaneously establishing safeguards to limit the spread of COVID-19 by instituting travel restrictions to extremely affected countries. As San Antonio always has, the Alamo City answered the call to care for our fellow Americans in their time of need, quarantining people at Lackland Air Force Base.
My priority has been and will continue to be the public health and safety of all Americans, which is why I have been in constant contact with federal and local officials handling the situation. I personally toured the quarantine site at Lackland when the first repatriated Americans arrived and witnessed firsthand the exemplary efforts being made by our public health officials on the ground. Despite our willingness to always help our fellow Americans, it is important that our community and others are not financially burdened by shouldering the costs associated with these response activities. Last week, the CDC made an immediate $1.75 million available for Texas jurisdictions as a reimbursement for the state's response activities so far.
It is vital that we continue to take action to prevent the spread of COVID-19 here in the United States. As a member of the House Appropriations Committee, I worked with my colleagues to pass H.R. 6074, the Coronavirus Preparedness and Response Supplemental Appropriations Act to provide additional resources to fight COVID-19.
This legislation provides $4 billion to increase the number of diagnostics tests available and invest in vaccine development and procurement once a vaccine is available. The increase in testing capabilities around the country will further aid public health officials as they work to address this outbreak. Currently testing is ongoing in 78 public health labs across all 50 states. The legislation also contributes billions of dollars to the CDC and further efforts to protect Americans at home and abroad. It also provides nearly $1 billion exclusively for state and local response efforts to help combat cases throughout the United States.
Even with all these resources being made available, there are individual steps that all of us can and should be taking on our own to prevent further spread of COVID-19. Wash your hands carefully, avoid touching your eyes, nose and mouth, avoid close contact with people who are showing symptoms and stay home when you are sick. The U.S. government will continue to work diligently to address this public health crisis, but this is a developing and dynamic situation that requires all Americans to do their part. We will get through this together, and I will remain in contact with those assessing the situation.
If you would like additional information on COVID-19 you can visit these local and federal resources: