Tackling Racism in an Age of Liberal Hypocrisy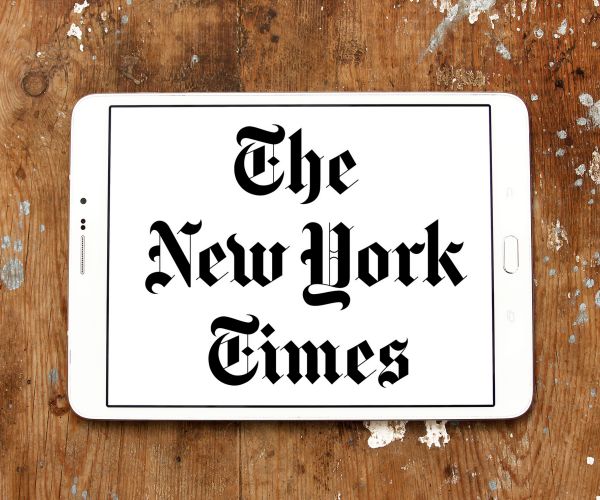 Last week The New York Times announced it was adding an editorial board member who demonstrated a bit of a sordid past online. Now, while the common responses from publications in this day and age regarding racism are to separate the publication from the "offender," this case was different.
Why? Because the racism in this case wasn't directed at Black or Jewish or Muslim or people of Asian extract — rather it was directed at white people, and with a significant degree of malice and vitriol.
All of which raises some interesting questions.
Sarah Jeong claimed that her hate speech was in response to threats and taunts that she received online. However, the tweeted taunts that she shared don't align with her narrative that she can be generally racist against white people — mostly for simply existing.
In liberal circles, this tracks back to their new notion that, 'a minority's experience with racism is absolute, so as a white person — you can only listen — and have no place to comment.'
Now, I've found this to be not only bizarre, but a really negative ideology to be selling to the next generation of children in America.
As a "Brown" person according to the Left racial jurists, I've seen this notion create really awkward situations and dialogue that pins white people as perpetually being apologists.
And that notion is not only backwards, it eliminates opportunity for people to communicate openly and learn from one another — the only real thing that is the solvent for dissolving real racist attitudes.
So, we have to ask, is the NYT saying that racism is okay, as long as it fits this liberal notion that white people are always at fault to begin with?
Since the 2016 election, where the win by Trump was seen as a rebuke of the Left — both politically and ideologically — America has been dealing with a racial catharsis unlike anything since the race riots of the 1960s.
The difference, however, resides in the fact that the people often calling "racism" operate by a hypocritical double standard that only seems to serve their agenda.
Before, racial minorities (Black, Brown, Asian, and Indigenous people) would typically be the ones raising an issue when there was a case of discrimination or racial bias. But in 2016, we started to see a radical departure from the conversation around who had experienced racism to a wide range of white liberals who screamed about racism.
The strangeness about this screaming is that their battle cry became, "I declare that X person is racist, and if you support them you are a racist."
So, in one fell swoop, they started to marginalize both racial minorities and dominate discussions with a false narrative that took away minority voices.
How you ask? Take me for example:
I'm an American Muslim Conservative, who happens to be both ethnically Indian (Mughal) and Arab (Saudi).
In the past year, I've been attacked, lambasted, and denounced; defriended and derided for not supporting Hillary. Apparently, according to them, I'm not allowed to think for myself, these days.
Black, Brown and Asian conservatives that I'm friends with have been called "Uncle Toms" and "racist" for voting Trump or "traitors" for supporting Gary Johnson.
Black conservative Candice Owens was banned from Twitter for testing Sarah Jeong's tweets replacing "White" for "Black" and "Jewish.
By the way, this hypocrisy aside, I've been called a white supremacist just for dialoguing with people who the Left hates (Milo Yiannopolous) I had simply proposed a debate on Islam.
Oh, and for supporting the president, I've been called a racist.
Let that sink in for a second.
In essence, this new Left "racism cry" is little more than crocodile tears at the collapse of the political strength behind their ideology.
It devalues racial conversations and infantilizes people in a flawed secular idea of "racial sin." It's hypocritical, self-demeaning and doesn't help us understand how our differences across races are a strength when it comes to being American.
What's worse is that this hypocritical line of thinking censures people's voices and ideas — where minorities who disagree with the left have become as much their enemy as the white people they believe to have cost Hillary the election in 2016.
How? Take Candice Owens again. She's a Black, female conservative who earlier this week was protested over white supremacy, for speaking her mind on the radio.
So, what should we do about racism today?
The first step to resolving the racial issues around is to ask the left to take a step back and pause for a second.
If they are of the belief that they can just listen to minorities and shouldn't necessarily have an opinion — then they should start there.
It is not only unfair it's rather immoral to tell minorities what is racist or not racist based upon your political beliefs and not actual discrimination.
We live in changing times, and that means that liberal beliefs of the left need to allow and respect the oftentimes opposing views of the right.
We cannot continue to grow and build as a nation when we are allowing "racism" to be used as a weapon against people — regardless of race.
Lastly, we should all aspire to be more open to learning about one another. Because if we end up acting like Sarah Jeong, it's just an attitude to #CancelOtherPeople which is neither just nor American.