Texas Federation of Republican Women backs disclosure of contributors to politically active nonprofits
TFRW supports robust disclosure: "Knowing who is giving money to try to influence elections is the only way to ensure transparency and allow voters to make fully informed choices."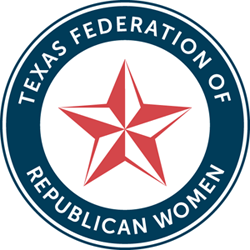 Originally published on the Quorum Report.
One of the largest conservative grassroots groups in the state, the Texas Federation of Republican Women, has now come out in favor of the disclosure of contributors to politically active nonprofits. And the move by the group won immediate praise from a Texas House leader who has made it a mission to drag the finances of certain groups into the light.
In a resolution passed unanimously by the TFRW board, the group with about 10,000 members said that they support "legislation to clarify that organizations engaged in political advocacy must publicly disclose their donors just as candidates and political action committees do."
The passage of such legislation by the Texas Legislature would promote freedom of speech and transparency in elections, the TFRW board said.
"This legislation should not apply to religious congregations or groups primarily engaged in providing charitable services, but specifically to those organizations which primarily engage in formal political advocacy for candidates, causes or legislation," the resolution clarified.
As part of the group's reasoning for taking this position, the TFRW resolution cited the late United States Supreme Court Justice Antonin Scalia when he said "Requiring people to stand up in public for their political acts fosters civic courage, without which democracy is doomed."
"An individual's constitutional right of free speech can be threatened when his or her voice is drowned out by outside sources who secretly aim to influence elections and legislation," the Texas Federation of Republican Women said.
The group also said "voters have a right to know who is funding the political information they receive so they can evaluate the information and possible motives of those who are providing it."
"Knowing who is giving money to try to influence elections is the only way to ensure transparency and allow voters to make fully informed choices," they said.
Late Monday, Texas House State Affairs Committee Chairman Byron Cook, R-Corsicsana, praised the TFRW's new stance.
"TFRW's support of disclosure legislation to ensure transparency in elections is a tremendous step in allowing voters to better measure the authenticity and accuracy of political messages," Cook said. "Their involvement is much-needed and welcomed in the upcoming legislative session. If we fail to act, we leave the opportunity for loop-holes for a growing number of entities to anonymously manipulate and control our elections, which undermines the democratic process," Cook said.
"Certain politically active entities should not be given a pass from disclosure, while all others are required to disclose," the chairman said. "Money raised and spent to influence voting decisions and election results, should be subject to public scrutiny."
Copyright October 24, 2016, Harvey Kronberg, www.quorumreport.com, All rights are reserved. Reprinted with permission.