Texas House District 148 Incumbent Beaten By Communist "Democrat" Penny Shaw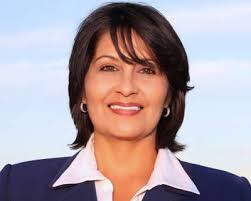 Say it isn't so, but it appears it is. In the Democratic primary last spring, incumbent Ana Eastman, a traditional liberal Democrat, was ousted by a communist Democrat according to State GOP Chair Allen West and Epoch Times Newspaper. The candidate is Penny Shaw and she is challenged by Republican Luis LaRotta, a candidate much more in line with District 148.
Shaw is said to be a member of the Communist Party USA and she has had their support since November 2018. The CPUSA Political Action Committee Chair Joelle Fishman doesn't hide their support. "In Texas, we had five candidates in the primaries ... In the general election, Penny Shaw ran for County Commissioner in a Republican area and got 45% of the vote..." That's the same Penny Shaw now seeking to be a State House member.
Voters of both parties need to reject Communist infiltration of our mainstream parties.
Luis LaRotta is a conservative who will prioritize ending flooding, controlling runaway property taxes, and fix our dismal road situation. Stop the Communist takeover of Harris County Democrats!