Trade Talks Ramping Up Between US, Mexico, and Canada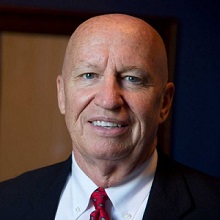 This week Rep. Henry Cuellar (D-TX) and I met with top Mexican government officials to discuss the United States-Mexico-Canada Agreement (USMCA).
I released the following statement upon completion of the meetings:
We had a very productive visit to Mexico City.  It's clear that Mexico is committed to historic labor reforms that create an economic future built on growth and productivity rather than low wages.  America must embrace and support these changes through passage of the new US-Mexico-Canada trade agreement as soon as possible. 
I want to thank Foreign Minister Ebrard, Labor Minister Alcalde, Foreign Affairs Undersecretary Seade, and Economic Undersecretary de la Mora for taking the time to meet with us to discuss important economic issues and opportunities facing our two countries.
Mexico agrees: it is time for USMCA to be implemented so we can reap the benefits of new, fairer rules for trade.  Our southern neighbors led the way by ratifying this pro-growth agreement earlier this year and by passing historic and groundbreaking labor reforms.  Mexico assured us that it is thoroughly implementing all aspects of its labor reform and will commit the necessary resources to this endeavor.  We gave our commitment that we will continue to work every day to build support for this agreement in the U.S. House.
Each day of delay hurts American workers and businesses.  USMCA, as ably negotiated by President Trump and Amb. Lighthizer, requires Mexico to improve its labor standards so that our workers are not disadvantaged, and creates new markets for American-made goods and services.  Congress must vote on this deal as soon as possible so that American businesses and workers can reap the benefits of new, fairer rules for trade.