Turner and Rogers Urges President Biden to Take Action at the Russia-Ukraine Border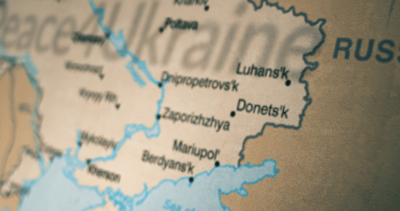 Alongside Ranking Member of the House Armed Services Committee, Congressman Mike Rogers (AL-3), I recently led a group of colleagues in sending a letter to President Biden urging the Biden Administration to take swift action against Russia's most recent buildup at the Ukrainian Border. 
Earlier this week, Politico released satellite imagery of the massive buildup of troops, tanks, armed units, and artillery along towns near Ukraine's northern border. While Russia's intentions are currently unknown, it is sending an elite tank unit near the Ukraine border, elevating international concern. 
After sending the letter to the Biden Administration, Ranking Member Rogers and I released the following statements:
"Russia continues to undermine the international community. This most recent build-up at the Ukrainian border demonstrates Putin's desire to weaken democracies and his disregard for NATO's call for disarmament," I said. "The U.S. must remain committed to protecting the sovereignty and security of Ukraine as Russia continues to be a grave threat to their region. I urge the Biden administration to immediately provide support to the Ukrainians to help de-escalate this dangerous situation."
"Putin has spent months deliberately escalating tensions with Ukraine. President Biden must send a clear message to Moscow that the United States and our NATO allies will defend our free European neighbors against Russian aggression," said Ranking Member Rogers. "Sending the wrong message at this critical time could have dire consequences for the people of Ukraine and our important international obligations."
You can read the full letter here.