U.S. Government Okays Oil Exports For Iran But No Oil Exports For America?
by Ted Poe
on April 23, 2015 at 5:31 AM
---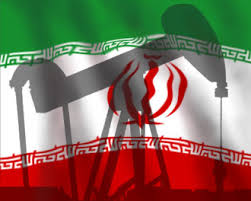 The United States is now the largest crude oil producer in the world, but instead of exporting excess oil like other nations, the United States oil producers are forced to leave oil in the ground. The solution is clear - lift the crude oil ban. We should follow the Blue Bell Ice Cream philosophy: "use all you can and sell the rest," here, and in this case, abroad.
Exports will improve our national security by increasing United States influence around the world. We can make Middle Eastern oil, politics, and their turmoil irrelevant. Europe gets 40 percent of its oil from Russia, and our exports will give Europeans an alternative to Putin's monopoly and will thwart his aggression. Japan and South Korea rely on crude oil from Iran to satisfy their growing energy consumption.
Speaking of Iran, because of the "deal," it is now U.S. Government policy to eventually allow Iran to export crude oil, but it is U.S. policy to prohibit U.S. producers to do the same. How nutty is that?
Lifting the ban will create thousands of jobs, inject billions of dollars into the economy, and help advance our national interests abroad. Make the same deal with America the Government made with Iran - allow oil exports .
And that is just the way it is.