Van Duyne Reaffirms Commitment to Stand for Life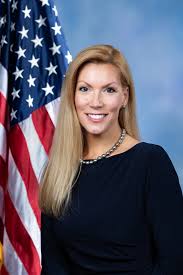 I released the following statement reaffirming my commitment to protect the sanctity of life. 
Today, as millions of pro-life Americans gather to celebrate the sanctity of life, I join them in reaffirming my commitment to be a voice for the unborn and to champion policies to defend our most vulnerable. 
In recent years, the Left and the mainstream media has increasingly tried to paint the pro-life movement as an anti-women movement. But this year, we have witnessed a historic number of strong, vocal, and pro-life women elected to Congress, and we look forward to standing together to dispel that myth and fight for life. Each and every life is precious and worth defending, and I'll never back down in my mission to advocate for the unborn.
I recently joined 199 of my House Republican colleagues in sending a letter to House and Senate Leadership pledging to oppose legislation that weakens or opposes the Hyde Amendment, which prohibits taxpayer dollars from funding abortions.