What Congress Can Do About Police Abuse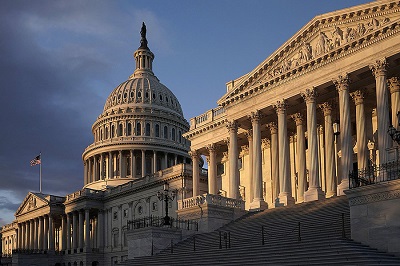 While marching in solidarity with George Floyd's family and 60,000 others in Houston, I saw that you can be outraged by a black man getting murdered in police custody, thankful that law enforcement is enabling our First Amendment rights, and angry that criminals are treading on American values by looting, rioting and killing police.
I also saw it isn't only the African-American community that is committed to changing a culture in which a black man is more than twice as likely as a white man to die in police custody.
When I was 15 and learning to drive, my dad had to teach me if I ever got pulled over by the police, I was to turn on the light in the car, roll down my window, place my hands on the seal so the police could see my hands, and not make any movement unless I tell the officer and receive consent. The culture in which a black dad had to teach his son a lesson that could save his life isn't completely extinguished.
Leaders at every level have a responsibility to confront this injustice. Here are three things Congress can do:
• Ensure that federal law-enforcement grants go only to departments following best policing practices. The way we solve these broader issues isn't by defunding the police but by ensuring they do better. The Justice Department provides almost $2 billion a year to state and local law enforcement. It's conditioned on compliance with federal civil-rights laws, but that hasn't been enough to prevent unarmed black men and women from dying in police custody.
I've learned from police officers and community leaders across the country that insufficient training increases the risk of escalation, and practices like community policing haven't been uniformly adopted. Some 10% of police calls and more than 25% of fatal police shootings involve a person with mental illness, for instance, yet most states require officers to undergo less than eight hours of training in handling these situations.
• Empower police chiefs to fire bad officers and keep them off the force permanently. A Washington Post study estimated that between 2006 and 2017 the nation's largest departments fired at least 1,881 officers for misconduct, yet 451 were later reinstated—most after arbitration.
• Clarify federal law to ensure officers can be held accountable in court for violating civil rights. A legal doctrine known as qualified immunity shields police and other government employees from liability for official acts. This protection seems sensible in some cases, but it often shields abusive officers.
All the chiefs of major police departments have condemned Floyd's killing, and many officers are marching in solidarity with peaceful protesters. The overwhelming majority of officers put themselves in harm's way every day to protect and serve our communities, and anyone who attacks or kills a police officer should be found and prosecuted.
We also owe it to the men and women who protect us to prevent a few bad cops from soiling the reputation of the entire force.
Whether your skin is black or your uniform is blue, people shouldn't feel targeted in this country. National pain from recent events has tested one of my core beliefs about America: More unites us as a country than divides us. But what I saw this past week only strengthened this belief.