While Your Texas Media Sleeps, Sheila Jackson Lee Proposes Massive Legally Owned Gun Grab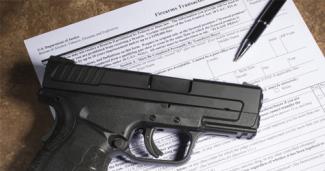 You probably haven't heard about it, but Congresswoman Sheila Jackson Lee (D-TX) has filed HB 127 seeking to require licensing of all firearms and ammunition; it also requires gun owners to buy insurance, gun owners to complete a government training course, have a clean record, and register their arms with the Feds.
For those concerned about privacy, Lee says registry information would be available to all law enforcement and the U.S. military.
If you have ever been hospitalized due to mental illness, substance abuse or brain disease, forget about it. Lee also proposes the psychological evaluation process would also take into account the psychological condition of other members of the licensee's household, current and former spouses, relatives and associates.
Of course, for criminals who get their guns on the street illegally, this bill has no effect.
This isn't gun safety, it's insane overreaching on law-abiding citizens. No thanks Sheila.