White House Incompetence on Obamacare is Just Embarrassing to Watch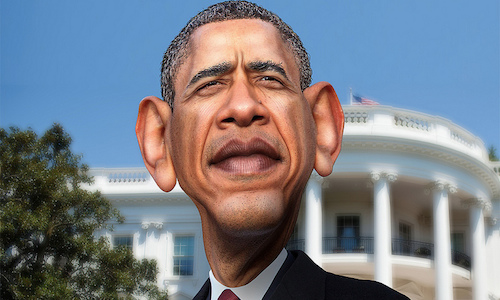 Uncle Sam is crying "uncle," at least for the fiasco that is HealthCare.gov (aka Obamacare), and running to the private sector for help. The White House incompetence is beyond belief. Where the website runs, the program will soon follow.
ObamaCare's "overhaul v2.0″ hasn't solved all the problems. In fact, it hasn't solved any of the problems. And that is why ObamaCare's critical access point is being moved to the private sector.
What the Fed is really saying in this new development is, after spending MILLIONS MORE dollars, they still can't get it right. So they are now moving the problem to somebody else: the government has run out of "experts." Thank God!
The announcement came from the White House on Tuesday that the error-plagued Obamacare website will now be handed over to former Microsoft executive Kurt DelBene to fix.
Do these people USE Microsoft?!
Only the most bug-ladened, hacker-friendly software on the planet! Microsoft is living on legacy and prayers, fortunate that most people treat operating systems like cell-phone contracts and just ignore what's out there.
PC users employ Microsoft in spite of Microsoft. Microsoft recently released Windows 8, and then essentially apologized for it. Try going back to an older version of Microsoft, and you are SOL.
Microsoft is not forward compatible, nor is it backwards compatible.
No wonder the Fed chose a former Microsoft executive to lead the charge for HealthCare.gov, aka ObamaCareSucks.gov.
Health and Human Services Secretary Kathleen Sebelius made the official announcement Tuesday. I find it amazing that such an incompetent was put in charge that of finding a suitable stooge to replace herself.
Sebelius would have been fired in the real world. Yet, here she is, hanging on like a hair on a biscuit to a job for which she has no qualifications and has royally screwed up.
And why Kurt?
As Sebelius said in a blog post,
"Kurt has proven expertise in heading large, complex technology teams and in product development…He will be a tremendous asset in our work."
What Sebelius is saying is what we all have known for some time: even private sector mediocre is better than public sector "best and brightest."
There is another possibility for Kurt's selection. For those of you wondering, DelBene is the husband of freshman Rep. Suzan DelBene (D-Wash.), but there are no politics involved.
As for the former failed website "fixer upper," Jeff Zients left after the second failure that has been sold as "all is good in the hood." Yet here we are, looking for a new ObamaCareSucks.gov savior.
Zients was praised by Democrats in the Senate, and immediately given another cushy, crony-capitalist position within ObamaNation in order to keep his mouth shut.
The irony might be that the best two people to fix this mess are Julian Assange and Edward Snowden. I have more confidence in these two, than I do in the fed.
And let's face it, our data is going to end up public anyway, might as well just hand it over!