Working for You in Congress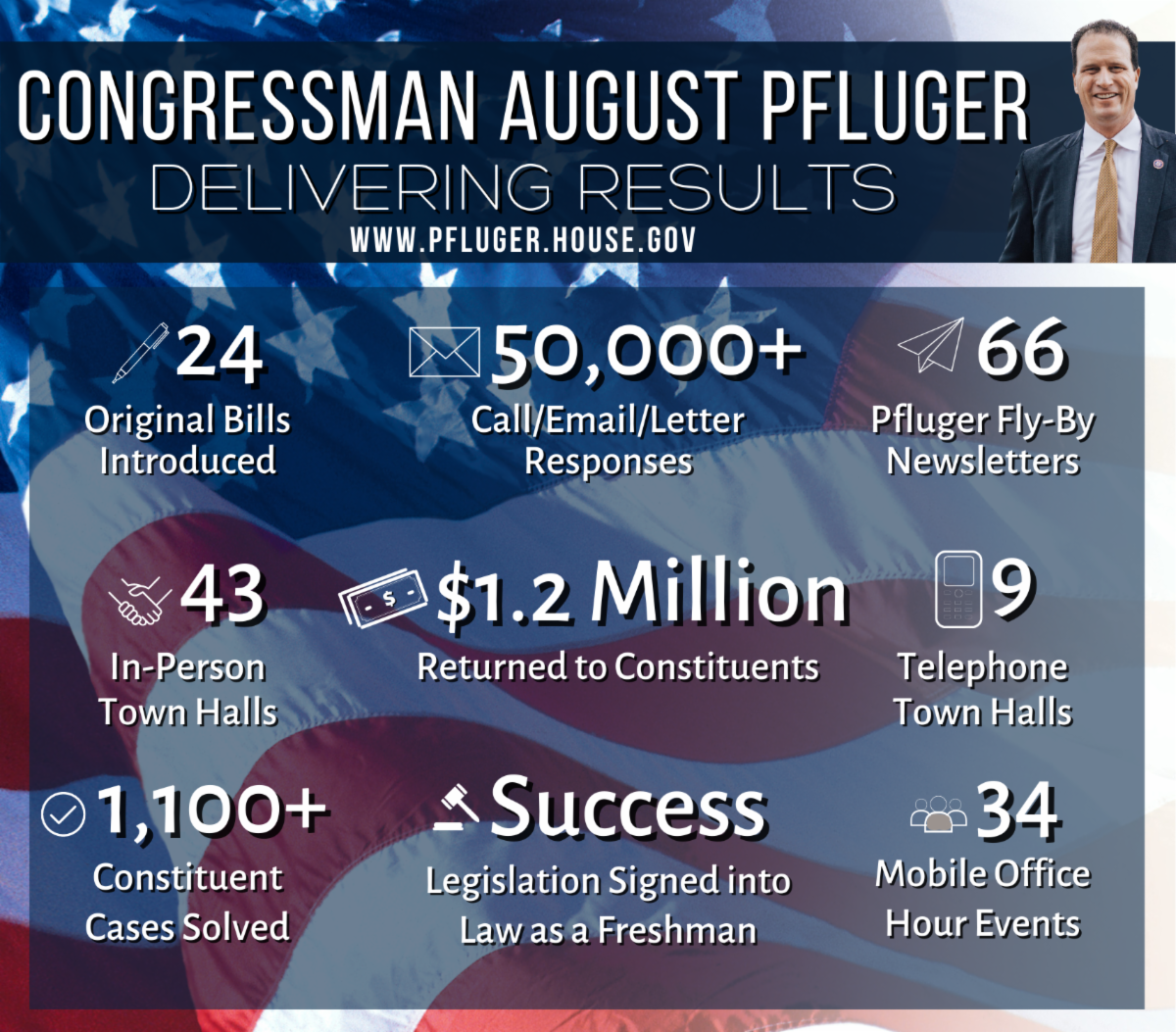 I am excited to report on some of the successes my team and I have achieved in policy, communications, and constituent services since being sworn into Congress a year and a half ago.
One of the most important aspects of my role in Congress is advocating on behalf of anyone in the district who needs assistance with a federal agency. This month, my office surpassed 1,100 cases solved and $1.2 million returned to constituents. Half of my team members work full-time on constituent services like recovering lost social security checks, restoring rightful benefits and assistance for veterans, and cutting through bureaucratic red tape. 
I have also introduced 24 original pieces of legislation to secure the border, promote Permian Basin oil and gas production, support service members and the military, provide for farmers and ranchers, and more. One of my bills, the Afghanistan Withdrawal Threat Assessment Act, which requires the Department of Homeland Security to report on terrorist threats to the U.S. posed by prisoners released by the Taliban after President Biden's disastrous Afghanistan withdrawal—was signed into law.
It has been a pleasure meeting with so many of you across the district and hearing your thoughts and concerns. So far, I have held 43 in-person public town halls and 9 telephone town halls to reach every corner of Texas-11. My office has responded to over 50,000 constituent calls, emails, and letters, and held 34 mobile office hours in addition to our n.
It is an honor to represent the best district in the United States standing up for our values and making sure the government works for us. Thank you for the opportunity to serve.