Greg Abbott Tells Obama to PROTECT US NOW after Texas Officer Shot by Mexican Drug Cartel on Border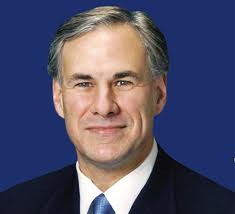 Texas Attorney General Greg Abbott sent a letter to President Obama on November 2nd, 2011. The letter had a clear message. I TOLD YOU SO!
Greg Abbott has been pleading for the Obama Administration to take action to protect the Texas Border from these violent Drug Cartels. The Drug Cartels have killed tens of thousands of innocent victims and now the Drug Cartel violence is spilling onto the American side. Earlier this year I posted a video of a battle that happened on the border across from Roma, TX. The explosions and gunfire were easily seen and heard from the Texas side. I have also written articles detailing shootouts between the Drug Cartels and Texas Law enforcement and also about how Texas children are being recruited and killed by Mexican drug cartels.
Greg Abbott warned President Obama that soon these Drug Cartel bullets will harm Americans on the Texas side of the Border.
Sure enough, Greg Abbott was right.
A Texas Deputy was shot 3 times in a shootout last weekend.
Following this recent incident, Greg Abbott sent a letter to President Obama pleading for him to take action to protect Americans by protecting the Border. He used this recent incident as his example.
Below is the Letter that Texas Attorney General Greg Abbott sent to President Obama on November 2nd, 2011:
Dear Mr. President,
Over a year ago, I wrote to you warning of the increasing threat of cartel-related violence spilling across our border with Mexico. At the time, gunfire from cartels in Juarez had crossed over the border into El Paso. Fortunately for El Pasoans, those bullets struck only buildings, rather than bodies. But as I warned back then, we cannot simply rely on good fortune to protect American lives from the ever-present threat of cartel violence on our southern border. Since the incident in El Paso, the threat from the cartels has only grown—and now the bullets have struck Americans. Just last weekend, in a deadly shootout with cartel operatives, a deputy sheriff in Hidalgo County, Texas, was shot three times. Thankfully the officer survived, but the Hidalgo County Sheriff confirmed that the shooting spilled over from ongoing drug wars involving the Gulf Cartel in Mexico.
Unfortunately, last week's gun battle in Hidalgo County was not an isolated incident. In January of this year, highway workers repairing a road near a known drug-smuggling route were fired upon from the southern side of the border near Fort Hancock, Texas. In June, Texas law enforcement officers near Abram, Texas, exchanged fire with drug smugglers who attacked them from across the border. In May, U.S. Border Patrol agents near Mission, Texas, also came under fire under similar circumstances. And in September, one man was killed when cartel operatives exchanged gunfire between vehicles driving down a highway in McAllen, Texas.
Within just the last two weeks, three high-level cartel leaders have been arrested inside the United States. Reports indicate they were hiding in Texas in an attempt to avoid violence in Mexico. But the violence is already starting to follow these criminals to the United States, as the increasing cartel activity in South Texas demonstrates. Their presence in our country is more evidence that the cartels increasingly view the porous border as no more than a line on a map. And if your Administration continues to fail to secure the border against this threat, it is only a matter of time before American lives are lost.
I implore you to aggressively confront this escalating threat. The safety and security of the Americans you have pledged to defend is at risk because of the cartel battles spilling across our border. To protect American lives, your administration must immediately dedicate more manpower to border security—especially along the 1,254 mile Texas border, which remains unacceptably porous. Texas and its law enforcement personnel at the state, county and local levels remain committed to working with your Administration to maintain the highest level of public safety. We ask that you collaborate with us to accomplish that goal before more American blood is lost.
I look forward to your response.
Sincerely,
Greg Abbott
Attorney General of Texas