Opening Ceremonies of the 2013 Texas Legislature (Photos)
The 83rd Texas Legislature kicked off its very first day in session Tuesday with legislators being sworn in surrounded by family, friends, and supporters. State Rep. David Simpson withdrew his candidacy for Speaker of the House, and soon after, State Rep. Joe Straus was reelected unanimously. Among the list of priorities slated for this Legislature are infrastructure, water, jobs, state budget, and education.
View pictures from the Opening Ceremonies below: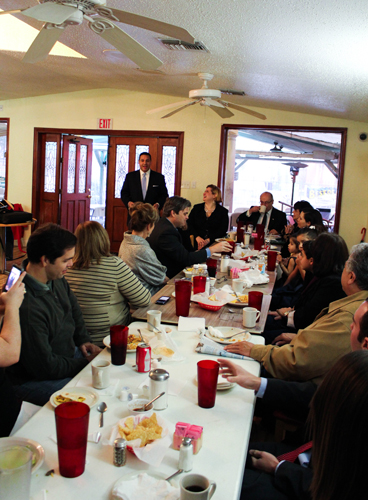 State Rep. Jason Villalba meets with family, friends, and staff at Juan in a Million for breakfast before his swearing in to the Texas House of Representatives
Adryana Boyne being interviewed by Andrea Rega from Univision 23 Dallas
Crowds of people waiting in line to get into the House and Senate Chambers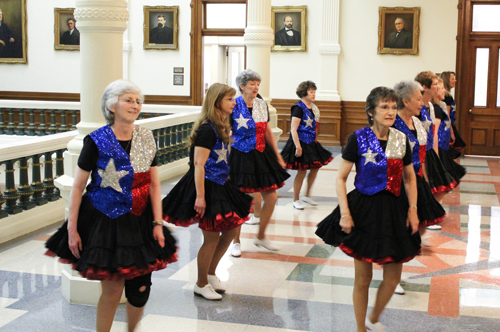 Texas dancers entertain!
State Rep. Debbie Riddle with the Texas dancers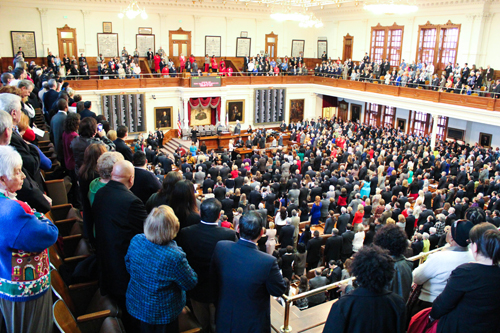 Inside the House Chamber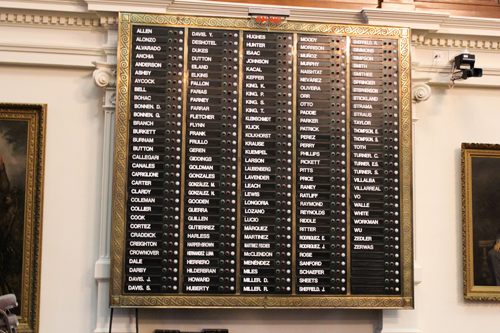 List of State Representatives
People voicing their opinions in the rotunda of the Capitol building
Amanda Adamez, Adryana Boyne, and Fernando Trevino in State Rep. J.M. Lozano's office
Adryana Boyne interviews State Rep. Larry Gonzales
Texas Nationalist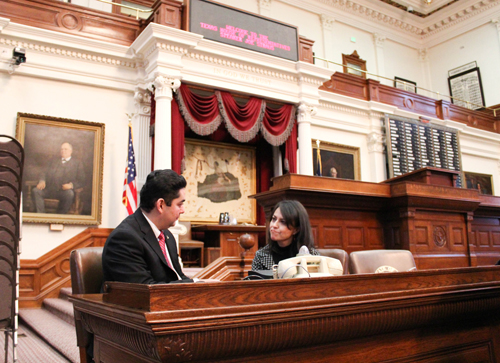 Adryana Boyne and State Rep. J.M. Lozano discuss why he switched from the Democratic Party to the Republican Party
---