Hispanic Outreach, Immigration, and the Current State of Politics in Washington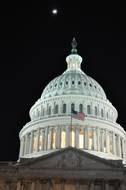 I had the pleasure of speaking to the Brush Country Republican Women on Tuesday night about a variety of topics including Texas Young Republicans, Hispanic Outreach, Education, Immigration, the upcoming November elections, and the current state of politics in Washington.
I spoke of the role the Texas Young Republicans are playing in recruiting candidates, registering voters, serving as young professionals, and how they are working to advance Republican ideals across the state. We had a conversation about where the Republican Party of Texas needs to go in the coming years and how we need to incorporate the Hispanic vote of Texas in order to ensure continued victory in elections.
The Republican Party needs to understand that it will not win future elections without the vote of Latinos. Latinos represent the fastest growing minority group in the country and present the opportunity to garner the largest growing voting bloc of our society. Hispanics by nature are conservative. We believe in strong faith and work ethic, conservative social principles, in family, and in being fiscally responsible. The party needs to do its very best effort to effectively engage the Latino Community of Texas and around the country to provide a base to win future elections. Unfortunately, the party has not done a good job in reaching out to Hispanics and therefore organizations like the Latino National Republican Coalition of Texas have taken it upon themselves to do so and help bring a conservative message to this community.
Educating voters on voting and ways to get involved is key to affecting political change. Young republicans and Hispanics alike are increasingly becoming aware of the destructive road our country finds itself on. We understand the need for strong leadership that is responsive to the will of the American people and are willing to do the hard work needed to get our country back on track and back to its founding principles. As I spoke with the Republican women I could see that they shared my concern about our country and the burden to serve the cause to take our country back.
I spoke about our immigration situation and how we must enforce our federal laws, secure our borders, and institute a worker program that allows our economy to continue operating. We need to understand that those who are here illegally desire to work for a better life. We must allow them the opportunity to do so for our economy depends on it. However, we cannot tolerate criminal activity nor can we tolerate free flow of immigrants without proper identification. We must understand that this is a compassion issue as well. Many Republicans and citizens alike immediately link the term "legality" with "amnesty" and that is not the case at all. By giving these immigrants the legality to work in the United States, we are not giving them citizenship but simply allowing the law to recognize them as legal workers.
In addition, we are all aware that many of the efforts and actions of President Obama and his administration have left a negative imprint on the social, economic, and political realms of our country. These divisive and irresponsible acts on our national security and foreign policy, our economy, and our way of life have changed the tone of some Americans who voted for "Obama's Change" to now a vast majority of Americans realizing this is not the change America bargained for when electing a president with socialist tendencies. When we see our national debt increasing to unprecedented levels, Democrats fleeing their own party's agenda to simply have a chance at winning reelection, and an unpopular liberal agenda taking root, we know something has gone terribly wrong.
America can do better; we must do better and fight back on the liberal agenda consuming almost every aspect of our country today. We must take the fight of freedom to our own citizens and restore sound economic and social principles in Washington. Part of my message to this group was that change does not happen from the top to bottom but from bottom up. We all should be doing something beneficial and we all need to mobilize ourselves to fight for conservative ideals and elect leaders who will not only carry our message to Washington but who will live and act upon it.
November is quickly approaching and the timing couldn't be more important as we see day after day the decline of our country's standing. We need strong and effective national security, a sound economy, true immigration reform, and conservative social policies that unite instead of divide. November 2010 is our chance to take America back. We can do it here in Texas and around the rest of the country; Americans are tired and ready to act. Lets get it done for the sake of the United State of America!