House Repeals Another Obamacare Provision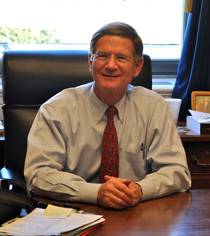 The House of Representatives Thursday approved legislation to repeal part of Obamacare and implement medical liability reforms to reduce frivolous lawsuits that drive up the cost of health care. The House voted 223-181 to pass H.R. 5, the Protecting Access to Healthcare (PATH) Act.
The PATH Act repeals the Independent Payment Advisory Board (IPAB), a committee of 15 federal employees created by Obamacare who can make major cuts to Medicare that are likely to limit seniors' access to treatment and services. The PATH Act also addresses the costly practice of defensive medicine by incorporating lawsuit abuse reforms that have proved effective in states like California and Texas at reducing costs and increasing access to care.
Thursday's vote to repeal the IPAB ensures that decisions over medical care are made by patients and their doctors rather than a panel of unelected and unaccountable government officials in Washington, D.C. Despite roadblocks in the Senate, Republicans remain committed to repealing Obamacare and replacing the President's health care law with common-sense solutions that curb costs, expand access to care, and eliminate unfair and unconstitutional mandates and penalties.
The PATH Act includes meaningful malpractice reforms to address frivolous lawsuits that amount to legalized extortion of doctors and hospitals. According to the Harvard School of Public Health, 40% of medical malpractice suits filed in the U.S. are 'without merit.' These suits drive up the costs of health care and drive many medical professionals out of business.
Unlike Obamacare, the medical liability reforms in the PATH Act save American taxpayers money. The Congressional Budget Office estimates that medical liability reforms in the PATH Act will reduce the federal budget deficit by more than $45 billion over the next ten years.
The PATH Act puts our health care system on the road to recovery and takes us one step closer to repealing President Obama's unprecedented and unconstitutional government takeover of health care.
Chairman Smith sponsored the medical liability reforms incorporated in the PATH Act, including a $250,000 cap on noneconomic damages and limits on the contingency fees lawyers can charge. There is no cap on the amount of economic costs that can be reimbursed.
A full copy of Chairman Smith's floor remarks can be found here: http://judiciary.house.gov/news/HR%205%20Floor%20Statement.html