House Passes Smith Bill to Provide Regulatory Relief for Small Businesses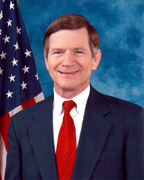 The House of Representatives today passed legislation to provide urgently needed help to small businesses by a vote of 263-159. The Regulatory Flexibility Improvements Act of 2011 (H.R. 527) requires agencies to identify the costs new regulations could impose on small businesses and to write the regulations in ways that reduce those costs. It also gives small businesses more opportunities to be heard as regulations are written and forces agencies to look at ways to cut the costs of regulations already on the books.
Job creation is the key to economic recovery and small businesses are America's main job creators. We should be encouraging businesses to expand, not tying them up with red tape.
The Regulatory Flexibility Improvements Act responds to the Administration's words about the need to protect small businesses from over-regulation. The bill makes carefully targeted reforms to the current law to ensure that agencies properly analyze how a new regulation will affect small businesses before adopting that regulation.
In the current economic climate, with millions of Americans looking for work, regulatory agencies have no margin of error. We simply cannot afford to over-burden small businesses with more wasteful or inefficient regulations.
This bill recognizes that economic growth ultimately depends on job creators—not regulators.
It has been 15 years since Congress last updated the Regulatory Flexibility Act of 1980. Experience during that time and the current economic climate reveal that further reforms are necessary. For example, current law allows an agency to avoid preparing a regulatory flexibility analysis if the agency head certifies that the new rule will not have a "significant economic impact on a substantial number" of small businesses. But these terms are not defined in the law and agencies routinely take advantage of this and fail to prepare any analysis.
H.R. 527 requires the Small Business Administration to define these terms uniformly for all agencies, requires agencies to document all economic impacts – direct and indirect – that a new regulation could have on small businesses, and assures that small businesses will have a voice in the regulatory process.