Immigration Myths and Misconceptions in "Let me see if I got this right..." Mass Emailer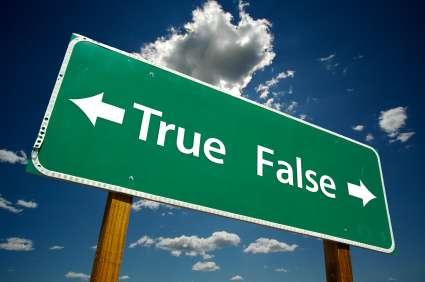 Another mass e-mailer entitled, "Let me see if I got this right....." has been sent out full of misinformation and misconstrued facts. Absolutely none of the email below makes any sense or is accurate. Zero. Zip. Are they implying that if you cross our border we should act like the repressive regimes listed?
Furthermore, virtually every statement made about benefits for those who cross the U. S. border illegally is not correct. They are not legally eligible for a job, driver's license, social security card, welfare, food stamps, credit cards, subsidized rent, loan to buy a house or free health care.
In terms of free education, the children of long-term residents of the U.S. irrespective of immigration status are entitled by law and the U.S. Supreme Court to public education on the grounds that they are de factor residents and it is fundamentally right. But even this is misleading. Their parents pay the same taxes as any other resident of the state. This is particularly true in Texas where we have no state income tax. A high percentage of undocumented illegals pay federal taxes and billions into social security, as they are working with someone else's social security number, but they get nothing back.
No one lobbies for illegal immigration in Washington. People lobby for a workable legal system.
With respect to carrying a country's flag while protesting, that's a fundamental right of free speech, but the truth is that's been exaggerated. I saw the real photos and the vast majority of those high school kids out on the street had American flags, but the focus was on the few that had Mexican flags. Besides, since when is it a crime to be proud of your heritage – even the Irish will occasionally celebrate the same.
In any event, the email below is consistent with all of these emails generated by anti-immigrant groups like FAIR – they are 90% fraudulent. The contents of the e-mail are quoted below:
IF YOU CROSS THE NORTH KOREAN BORDER ILLEGALLY YOU GET 12 YEARS HARD LABOR.
IF YOU CROSS THE IRANIAN BORDER ILLEGALLY YOU ARE DETAINED INDEFINITELY.
IF YOU CROSS THE AFGHAN BORDER ILLEGALLY, YOU GET SHOT.
IF YOU CROSS THE SAUDI ARABIAN BORDER ILLEGALLY YOU WILL BE JAILED.
IF YOU CROSS THE CHINESE BORDER ILLEGALLY YOU MAY NEVER BE HEARD FROM AGAIN.
IF YOU CROSS THE VENEZUELAN BORDER ILLEGALLY YOU WILL BE BRANDED A SPY AND YOUR FATE WILL BE SEALED.
IF YOU CROSS THE CUBAN BORDER ILLEGALLY YOU WILL BE THROWN INTO POLITICAL PRISON TO ROT.
IF YOU CROSS THE U.S. BORDER ILLEGALLY YOU GET :
A JOB, 
A DRIVERS LICENSE, 
SOCIAL SECURITY CARD, 
WELFARE, 
FOOD STAMPS, 
CREDIT CARDS, 
SUBSIDIZED RENT OR A LOAN TO BUY A HOUSE, 
FREE EDUCATION, 
FREE HEALTH CARE, 
A LOBBYIST IN WASHINGTON 
BILLIONS OF DOLLARS WORTH OF PUBLIC DOCUMENTS PRINTED IN YOUR LANGUAGE 
THE RIGHT TO CARRY YOUR COUNTRY'S FLAG WHILE YOU PROTEST THAT YOU DON'T GET ENOUGH RESPECT
I JUST WANTED TO MAKE SURE I HAD A FIRM GRASP ON THE SITUATION...