Senator Cornyn Proposes Amendment Withholding White House Pay For Late Budgets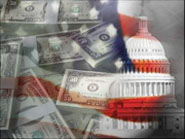 I issued the following statement after introducing a budget amendment that will allow the Senate to express its support of the "No Budget, No OMB Pay Act of 2013." This legislation would withhold the pay for the Director of the Office of Management and Budget (OMB) and other Senate-approved OMB officials for every day the President's budget is late.
It's hard to understand how—after 4 years of doing nothing—Senate Democrats are finally offering a budget and the President is still lagging behind them. The President's budget is now 45 days late, leaving the American people on a path of out of control spending.
Texans who do not do their jobs do not get paid and neither should officials at the OMB. This amendment will make the Administration accountable for its inaction and set a standard for fiscal leadership.