Congress, stop playing with lives of Dreamers
Legislators need to get something done as we wait in limbo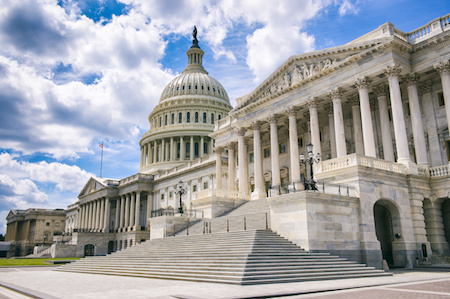 Authored by Juan Carlos Cerda and originally published on dallasnews.com
Early this month, decisions by U.S. District Judge Andrew Hanen and the 5th U.S. Circuit Court of Appeals marked another sad and frustrating moment for millions of Dreamers like me seeking a permanent pathway to citizenship in the U.S., the only country many of us have ever known. 
Once again, Dreamers and DACA recipients are forced to wait on edge for another court to render a decision that will determine our futures and the fate of our families.
For more than a decade, we have been at the mercy of government indecision that has sown anxiety, instability and legal limbo in our lives. Congress must end this agony.
While the court decisions allow recipients of the Deferred Action for Childhood Arrivals to remain protected for the time being, it still renders more than 80,000 DACA-eligible Dreamers unable to apply for work authorization, driver's licenses and protection from deportation. They are missing out on legal employment opportunities.
Meanwhile, there are more than 111,000 K-12 students and 31,000 college students in Texas who do not qualify for the DACA program because they came to the U.S. after the DACA-required arrival date of June 15, 2007. They will be graduating into the shadows. With no ability to legally work, their hopes and dreams are on hold indefinitely. They are like me when I graduated from high school and entered college without DACA, with little assurance that I would be able to put my degree to good use. Only a leap of faith that I would get a path to citizenship gave me hope to continue my studies, and it is the same hope that many Dreamers without DACA cling to.
Since 2017, news about DACA has interrupted my life at least once a year. My phone usually lights up with messages about a U.S. president attempting to rescind or fortify DACA, supportive members of Congress complimenting the accomplishments of Dreamers, and far-right politicians vowing to end DACA and deny Dreamers like myself a pathway to citizenship.
This past summer, on the 10th anniversary of DACA's creation, President Joe Biden called on Congress to pass a path to citizenship for Dreamers, saying "We're going to get this done." Sen. John Cornyn also said during his own re-election campaign that "DACA recipients must have a permanent legislative solution." These promises gave us hope, but only for a while. We are tired of words and legislative inaction.
But I will not give up hope, and here's why: American public opinion and the American economy.
Fully 70% of American voters support a path to citizenship for Dreamers, including 83% of Democrats and 54% of Republicans.
Meanwhile, our economy needs Dreamers. Our nation's businesses are reeling from record-breaking inflation and food prices caused by severe labor shortages. There are about two open jobs for every person out of work. The talent that businesses need to be competitive already exists in the U.S. but lacks the security of permanent legal status.
The vast majority of the DACA-eligible population, 81.4%, have graduated from high school and taken a college course. More than 454,000 Dreamers are currently enrolled in college and universities nationwide. Companies and business owners desperately need the talent of Dreamers, but we need to pass bipartisan legislation that provides a path to citizenship for DACA recipients and Dreamers who cannot access DACA.
To do the sensible thing for Dreamers and our workforce, our legislators need the guts to come to the negotiating table, compromise and get something done.
If they fail to do so, they will find themselves scrambling to do so next year, with yet again another court decision or when the next president decides to end DACA once and for all.

Juan Carlos Cerda is a DACA recipient and the deputy campaign director for the American Business Immigration Coalition. He wrote this for The Dallas Morning News.