New Bipartisan Poll of Battleground Voters Shows Strong Support for Immigration Reforms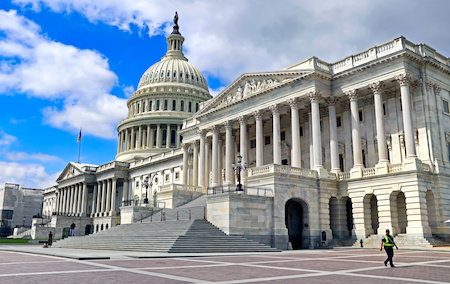 Voters in 11 battleground states and 70 competitive House districts said by a 3-to-1 margin that they support a pathway to citizenship for Dreamers, TPS holders, essential workers, and farmworkers as part of the budget reconciliation bill in a new poll fielded by Republican pollster Daron Shaw and Democratic pollster Matt Barreto for the bipartisan American Business Immigration Coalition (ABIC). 
This poll is the first one to test voter attitudes toward inclusion of immigration measures in a legislative process controlled by one political party.
The broad support for immigration reform, even in the midst of acrimonious debate on Capitol Hill, shows voters' universal support for the economic contributions of unauthorized immigrants currently living and working in the U.S., with "Republicans and Democrats, conservatives and liberals, and Trump and Biden voters all giving majority support to the undocumented immigrants who have earned a rightful path to citizenship given their economic contributions," according to the national polling memo by the pollsters.
"Even Trump voters support an earned path to citizenship for undocumented immigrants," said Rebecca Shi, ABIC Executive Director. "Voters are sophisticated. They know that these immigrants have been living, working, contributing to our economy for 15, 20 years. And if we fail to pass immigration reform, millions could be deported, small businesses and farms could shut down, and our economy would suffer. 
"I was taken with the numbers for Trump voters…61 percent find the economic argument a compelling reason for a pathway to citizenship, 58 percent for farmworkers, 50 percent for essential workers. You have strong majority support amongst probably the most die-hard conservative elements of the Republican coalition, Trump Voters," said Shaw, Founder and CEO of Shaw & Co. Research.
At an ABIC news conference held Thursday in Dallas, Chris Wallace, CEO, North Texas Commission, said "This is the year for immigration reform. It is urgent. It should be bipartisan. It belongs in budget reconciliation. Immigration reform would address our region's labor shortages. It would create jobs. It would grow our economy.  Together, with the overwhelming majority of Texans, we look forward to working with the members of our north Texas Congressional delegation. We need our delegation to help lead the way to make sure immigration reform is included in budget reconciliation. Now is the time to act."
"Voters from both parties want solutions. Even Trump Voters support an earned path to citizenship for undocumented immigrants," said Texas Business Immigration Coalition Director Juan Carlos Cerda.