Rational Middle Summit Highlights Effective Border Security and Immigration Solutions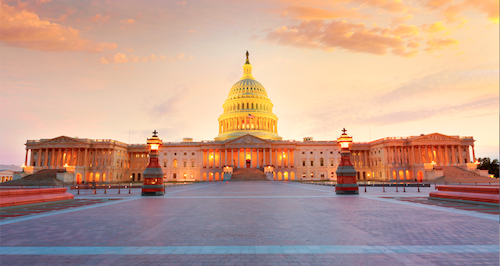 Experts on immigration policy discussed challenges facing the U.S. immigration system while calling for effective and attainable solutions for border security and immigration reform during the recent Rational Middle of Immigration Solutions Summit. The summit was timely as immigration and border security are becoming increasingly important issues and tie with COVID-19 as the top concern for Texas Voters, according to recent Texas Tribune poll.
On the topic of border security, summit speakers reported on recent trends of migrants at the border and explained policies most needed to effectively manage the border.
"In March and April we saw around 175,000 apprehensions, which are some of the highest numbers we've seen in around 20 years. If you went back 20 years ago, most of the people border patrol apprehended were men looking for work from Mexico. Starting about 8 years ago, we started to see more central Americans and women and children. What we have now is a bit of both of these flows," said Randy Capps, Director of Research for U.S. Programs at the Migration Policy Institute, about the current situation at the southern border of the U.S.
Speakers placed emphasis on improving technology and security at ports of entry along the border, where the majority of human trafficking and drug smuggling occurs, to decrease illicit activity while improving the efficiency of legal trade.
"Let's spend our taxpayers' dollars on the places that are the greatest risks. When we invest in securing ports of entry, we eliminate the smuggling of drugs and money, and facilitate trade that benefits both sides of the border," said Ali Noorani, Executive Director of the National Immigration Forum.
Another topic of discussion was the current backlog of over 1.3 million cases in US immigration courts, and how this in turn delays asylum processing and contributes to problems at the border. One sensible solution to this is hiring more immigration judges and improving efficiency in the adjudication of asylum cases.
"Increase the number of immigration judges and give them greater discretion to resolve the cases. If cases are not problematic, they should be left to the judges to decide and move on," said Dr. Tony Payan, Director of the Center for the United States and Mexico at Rice University's Baker Institute for Public Policy.
Speakers also said the US should work to address root causes of migration in Central and South America.
"We have to manage the flow better and address the root causes of migration, including rule of law, economic conditions, and natural disasters in home countries like Honduras and Guatemala," said Randy Capps.
A key point of agreement among summit speakers about the border was the cause and effect relationship it has with the outdated U.S. immigration system. Currently, the system lacks viable methods for manual laborers to cross the border for economic opportunity legally. Speakers called for a guest worker program that could allow some of the migrants at the border to lawfully enter into the US.
This solution would aid industries like construction, agriculture, retail, and service that are experiencing workforce shortages as US jobless claims just dropped for the fourth week in a row and reached their pandemic low. It would also help the economy to continue growing and benefit American consumers of these industries' services and products.
"The border crisis to some extent is a result of the failure of our country to adapt its immigration system. Folks that used to come in temporarily to work near the border can't do that anymore so they stay and smuggle their families in. One of the problems at the border is that we do not have a functioning temporary worker program for low-skill workers, and yet our economy needs these individuals," said Charles Foster, Chairman of Foster LLP.
Another key topic of conversation during the summit was how to reduce the population of unauthorized immigrants in the US. Speakers called on lawmakers to create a method for unauthorized immigrants to earn their legal status, and discussed how bringing workers out of the underground economy will benefit the US fiscally and economically.  
"There are so many people we would like to hire to come work for us but we can't because of their legal status. The construction industry unfortunately has become the easiest place for an undocumented worker to find work because they can work as an independent subcontractor and not be part of a W2 payroll. No social security, no workman's comp, no safety training, and then no career. We're doing everyone involved a disservice because this is not sustainable. If we're going to build this country and all the infrastructure it needs, we need workers who are legal employees," said Stan Marek, CEO of MAREK.
"It benefits everyone to bring these workers out of the shadows. There's a gap in the labor market. Employers consistently need more workers in fields like construction and agriculture where there aren't Americans to do the work. We need more workers to keep the economy growing," said Author and Journalist DW Gibson on the same point.
Speakers also called on lawmakers to pass a legislative solution to allow DACA and TPS recipients to earn permanent legal status, pointing out that these individuals have already been vetted by the US government and living in the U.S. for many years, but face risk of losing legal status.
Two episodes of the Rational Middle of Immigration video docuseries were aired during the summit, "Episode 4: The Wall – America's Line in the Sand," and "Episode 6: Coming to America – Lines & Limitations." The Rational Middle videos are great way for Americans to learn about the facts and complex issues surrounding the US Immigration system.
Click here to view the full selection of Rational Middle of Immigration Docuseries videos.