Sen. Cruz Pens Letter to DHS Acting Secretary McAleenan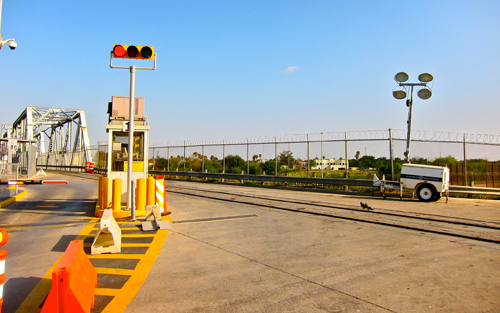 As member of the Senate Committee on the Judiciary, I penned a letter to United States Department of Homeland Security (DHS) Acting Secretary Kevin McAleenan urging him to establish a process to permit charitable organizations, faith-based organizations, and non-governmental organizations (NGO) to make charitable donations to individuals in the U.S. Customs and Border Protection's (CBP) custody.
The full letter can be viewed here and below.
The Honorable Kevin McAleenan
United States Department of Homeland Security
3801 Nebraska Avenue NW
Washington, D.C. 20528-0525
Dear Acting Secretary McAleenan:
There is no escaping that there is a crisis on our southern border. In May 2019 alone, an average of over 4,600 people a day crossed our border illegally or arrived at ports of entry without proper authorization. That same month, Customs and Border Protection apprehended or found inadmissible more than 144,000 illegal immigrants-the largest monthly total in more than a decade. And there is no indication that this tremendous influx of individuals will abate any time soon.
Department of Homeland Security facilities are accordingly at peak or beyond peak capacity. This includes facilities that house unaccompanied alien children awaiting placements with the Department of Health and Human Services. Thankfully, the Senate and the House of Representatives have come together to approve $4.6 billion in emergency humanitarian aid for the southwestern border, including significant funds to assist you in managing these facilities.
Many Americans, however, also want to provide more direct and tangible help-they want to donate basic items such as diapers and toothbrushes to children in CBP custody. This desire is laudable, and deeply rooted in our nation's history. Americans have long banded together to form charities and faith-based organizations to aid those in need. But I understand that many of these organizations are currently having difficulties making donations because DHS and CBP currently lack procedures to accept their donations.
I thus urge you to establish and publicize a process for accepting donations from charitable organizations, faith-based organizations, and NGOs to aid individuals in CBP custody. Even with the additional supplemental emergency funding, I am confident that DHS and CBP can still use the generosity of the American people to help manage the humanitarian crisis on our border.
Congress, Texans, and the American people thank you and your Department for your hard work in addressing this crisis.