Texas Conservatives Have a Real Opportunity to Genuinely Reach Out to the Latino Community and Welcome Them Into Our Party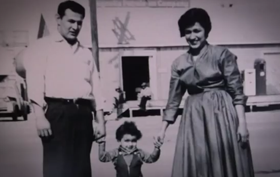 Victor Leal is a successful Texas restauranteur, community leader, and life-long conservative. His grandparents migrated from Reynosa Mexico to Mercedes, Texas in the Rio Grande Valley in 1913. His maternal grandfather, Elias Victor Anzaldua, earned his citizenship and opened El Arco Iris Tortilla Factory and served his community by making tortillas during the Great Depression. Victors father, Hector Jesus Leal, was a migrant worker and married Victors mother, Irma Suzanna Anzaldua, in 1955. They made their home in Muleshoe, TX. In 1957, they opened the original Leals Mexican Restaurant after saving $750.00 and investing in a tortilla machine. They followed their parents example, worked extremely hard, were generous to their staff and guests, and raised six children in their small business.
The Leal family now operates six restaurants, and their chips and hot sauce can be found in Central Markets, a United grocery store, Affiliated Food Stores, and Wal-Marts across Texas, New Mexico, Arizona, and Colorado. Between their restaurants and tortilla factory, the family employs almost three hundred dedicated associates.
Because of an immigrant grandfather, today Victor Leal is a successful 3rd generation Amarillo restaurateur and a valued member of his community. Victor is also a life-long, passionate conservative who is currently on the Board of Directors of the Associated Republicans of Texas and on the Board of Directors of the Texas Public Policy Foundation.
Victors story is perfect example of how Texas conservatives have a real opportunity to genuinely reach out to the Latino community and welcome them into our Party. To give you an idea of Victor Leals amazing story, below is a link to a web video that Victor Leal did for Associated Republicans of Texas, "Vote Your Values" campaign.