Silvio Canto, Jr. and Sonja Harris Discuss Immigration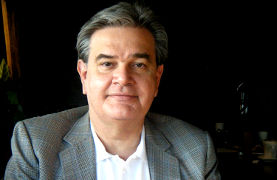 http://www.blogtalkradio.com/cantotalk
http://www.texasgopvote.com/featured-voice-texas-gop-sonja-harris
Since the immigration reform discussion began, opinions have been flying like the speed of lightening, including the thunder. I made my radio show debut on the Silvio Canto, Jr show to discuss immigration reform on May 1, 2013. Our discussion focused on the guest worker program, the Obama administration, immigration issues and my personal experiences. Since our initial talk, I have been on his show again and have an open invitation by Canto to discuss issues of the day. I have been asked by an online TV show to appear, but I have so far not been able to schedule the time. If you want to learn more about what we discussed on immigration reform, then please listen to the audio. You can click below my photograph for a history on me. This discussion was before the Border Security, Economic Opportunity, and Immigration Modernization Act S744 came out of committee. My next report will be on the status of immigration reform. The only issue I was called on was the deportation of immigrants by the Obama administration by some who tuned in to listen to our conversation. From the articles I have read, Obama leads in deportation. After you hear this 30 minute plus audio, I would appreciate comments from Conservatives in Action. Canto, an expert on Cuban issues, was an excellent host supporting my debut and making me feel relaxed. Hope that this conversation helps with the immigration reform situation we are presently addressing as a nation.
RED SONJA 2013©
PRAY, FIGHT, NEVER GIVE UP!
MY VIEW BY SILVIO CANTO, JR Audio
http://cantotalk.blogspot.com/2013/05/immigration-and-path-to-citizenship.html
Obama administration sets deportation record: 409,849
http://www.usatoday.com/story/news/nation/2012/12/21/record-2012-deportations/1785725/
Obama Deportation Toll Could Pass 2 Million At Current Rates
http://www.huffingtonpost.com/2013/01/31/obama-deportation_n_2594012.html
THE LAREDO SECTOR ON THE TEXAS-MEXICO BORDER with Chief John Esquivel
THE GANG OF EIGHT - IMMIGRATION BILL
UNA NACION UNDER GOD – A DIALOGUE Austin, Texas Part II
UNA NACION UNDER GOD – A Dialogue Austin Texas Part I
US ATTORNEY GENERAL ALBERTO GONZALES ON IMMIGRATION, AND OBAMA AND HIS IMMIGRATION CAMPAIGN 'PARTY'!