Congressman Culberson Helps Secure Funding for Iron Dome Missile Defense System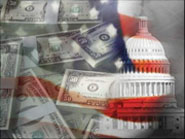 Last week, the House Appropriations Committee approved the FY 2015 Department of Defense Appropriations bill. The bill funds critical national security needs, military operations abroad, and quality-of-life programs for active duty service members and their families.
Additionally, the bill provides $350,972,000 for Israel's Iron Dome missile-defense program. The Iron Dome system protects the country from short-range rocket attacks, and is a critical piece of the defenses protecting Israel.
Israel is our most loyal friend and most important ally. It is a bulwark of freedom in the Middle East—a trait that puts it in danger from enemies on all sides. Iron Dome is one of their most important defensive weapons. Israel's security is critical to future peace and prosperity in the region and the United States must continue to do everything in our power to ensure their continued safety.