North Texans: Mark Your Calendar!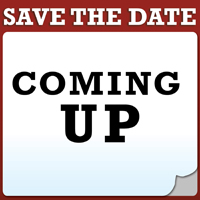 Two very important events are coming up in October. Read below for more details!
October 3rd: Congressional Youth Advisory Council – EXTENDED APPLICATION DEADLINE
Ten years ago, I created the Congressional Youth Advisory Council (CYAC) in order to gain insight from 3rd District high school students and to inspire civic-minded young adults to achieve their full potential. The Council meets approximately twice each school semester. During the CYAC activities, high-achieving students explore the role citizens, lawmakers, experts, and institutions play in a democracy.
If you are a student who is interested in applying, you will need to submit the following to my Plano office no later than Friday, October 3rd:
The completed application form; 
A current photo for identification purposes only; 
A short personal essay; and 
Two letters of recommendation.
October 17th: Medicare Open Enrollment Information Session In order to best serve seniors living in the 3rd District, on October 17th at 11am I will host a free information session on Medicare Open Enrollment. The information session will feature the North Central Texas Area Agency on Aging (NCTAAA).
At this event, you can expect:
An overview of the 2015 Medicare Open Enrollment period, which runs from October 15th through December 7th;
Benefits counselors with the NCTAAA who can discuss the 2015 Medicare program;
Counselors to provide one-on-one assistance to help individuals sign up or change their Medicare plan to ensure that their selected plans are the best option for their anticipated health care needs in the New Year.
WHERE:
Allen Senior Center
451 St. Mary Drive
Allen, TX 75002
WHEN:
October 17th at 11am
For questions regarding services provided by the NCTAAA, please call Mary Jane Douglas at 1-800-272-3921, ext. 7166.
For more information, please contact my Plano office at 469-304-0382.