Cornyn Calls on Democrats to Protect Seniors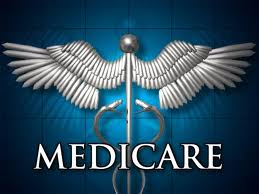 I spoke on the Senate floor yesterday, urging Senate Democrats to protect seniors from Medicare cuts to fund Obamacare. The Administration is making changes to Medicare Advantage that will cause premiums to increase, reduce choices and result in seniors losing access to the health care plans they were promised they could keep.
Earlier this month I joined with 39 of my colleagues here in the Senate to send a letter to C.M.S. Administrator Marilyn Tavenner urging her to maintain payment levels that will allow Medicare Advantage beneficiaries to be protected from disruptive changes in 2015.
Our letter describes Medicare Advantage as a great success, noting that one study published in the American Journal of Managed Care found that hospital readmission rates for Medicare Advantage enrollees are 13 to 20 percent lower than for Medicare Fee-for-Service.
Now the Members who signed this letter weren't just folks who work on this side of the aisle, they included several prominent Democrats, such as my two colleagues from New York; the Senior Senator from Minnesota; the Junior Senator from Massachusetts; the Junior Senator from Oregon and from Washington state and from Colorado, who also happens to be the chairman of the Democratic Senatorial Campaign Committee.