FBI Busts Venezuela State Bank Official in New York City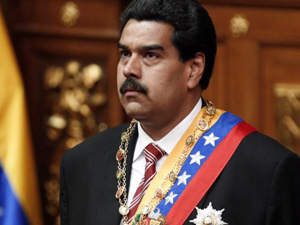 A high-ranking official in the socialist state-owned and operated Venezuelan State Economic Development Bank has pleaded guilty in New York City for accepting bribes from members of a U.S.-based broker-dealer firm in exchange for directing the state-owned bank's security-trading business to the broker-dealer.
Maria De Los Angeles Gonzalez De Hernandez has pleaded guilty in the Southern District of New York to "conspiring to violate the Travel Act and to commit money laundering" and "substantive counts of these offenses," according to the U.S. Attorney's Office.
The bank, officially known as BANDES or Banco de Desarrollo Económico y Social de Venezuela, was state-owned and operated at the time of the charges. The majority ownership belonged to the state, and the majority of its funding came from the state.
The official website for BANDES states: "The Bank of Economic and Social Development of Venezuela (Bandes) fully supports the struggle of President Nicolas Maduro against usury and speculation of capitalism."
---