Happy Thanksgiving to You All
by Bob Price
on November 22, 2012 at 11:25 AM
---
This has been an amazing year and I, for one, have much to be thankful for. While writing for TexasGOPVote.com this year I have had the opportunity to travel to Washington D.C., New York City and San Diego to pursue stories and events. I have interviewed local and state candidates and officials; leaders of local, state and national political organizations; Congressmen, Senators and candidates for President of the United States. I have had the opportunity to speak before groups, appear on television and radio and be interviewed by newspapers and bloggers. But most importantly, I have met thousands of you dedicated patriots who are fighting for an America we all believe in and love. For these things and many more, I am very grateful.
The 2012 Republican Primary in Texas was a unique experience in our state's history. Because of a drawn out fight over redistricting, what should have been a March election was extended to the end of May and then, a July runoff. This could have torn us apart, but for many of us, it brought us closer together having survived the process. People whom I never would have met otherwise are now considered friends and that is a very good thing.
The general election came upon us faster than many were ready for. But come it did, roaring like a steam locomotive with its whistle blowing. We had many victories and many losses. We can be grateful that we held onto the House of Representatives. We can also be very grateful for the state and local races we won. They were hard fought battles. Candidates for public office are amazing people. For a wide variety of reasons they decide to put themselves onto the battlefield of a vicious political process to become public servants. They sacrifice their personal finances, their time away from jobs and their families and in many cases, their personal reputation in order to serve us and our way of life. I am grateful to every single one of them and I hope you are as well.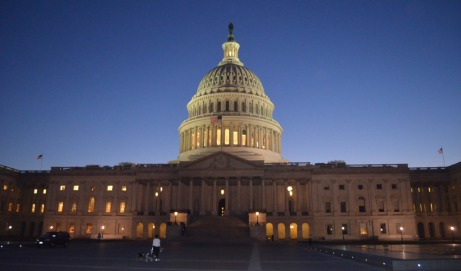 We live in the greatest nation in the history of this world. Sometimes in the heat of political battles it is easy to lose sight of that and forget that we still have our freedoms. We still have the opportunity to express our grievances. We still have the opportunity to put forth our slate of candidates. We also now have the opportunity to put our ideas back into the battlefield of our election process. And, we have each other. I am grateful for this.
Now we have an opportunity to regroup and look at these ideas. Were our ideas wrong? Some maybe yes, but mostly no. Were some presented improperly. Some maybe yes, and some certainly no. Did we put forth our best candidates? Possibly, but we can do better next time - and we will!
We have a media that is working hard against us and a public that is largely more interested in X Factor than what might happen as a result of their votes. But in all of that, there is much opportunity for which we can all be grateful.
Today is a great day to find all that we have to be thankful for. It is a perfect time to thank our family, our friends and our political allies for being who they are. It is also a great weekend to look at our message and see if we can find a better way to win the battle if ideas. How can we better communicate. Should some of the ideas that are foundational to the party and what we believe in stay on the tip of the spear or should we remember our principles but wage the battle over the immediate issues we are facing like the economy, jobs and an over-spending, over-reaching government.
We have a great voice to carry to this nation. We believe in individual excellence. We believe in the greatness of each person. We believe that if we unleash the power of our people we will return this nation to the economic engine it has been throughout my lifetime. We can focus on those beliefs while maintaining our core principles and win the hearts, minds and votes of the majority.
Please join me in looking around today for things to be grateful for. Look at your family. Look at your friends. Look at your job. Look at your home. Look at your political party. Look at our Constitution. Look at God. Then, please join me in saying Thank You!