Public Corruption At Border: Business Owner Sentenced For County Bribery And Kickbacks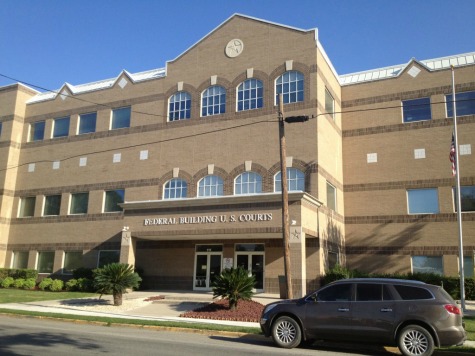 DEL RIO, TEXAS – A business owner from the Texas/Mexico border town of Eagle Pass was sentenced this week to nearly four years in federal prison for his role in an bribery, kickback and bid-rigging scheme in Maverick County. Hipolito Amaya, owner of AM-ROD Construction in Eagle Pass, was also ordered to pay restitution in the amount of $35,800 to Maverick County, serve five hundred hours of community service and spend three years in a supervised release program on completion of his 41 month sentence.
An April 2013 report in the Eagle Pass Daily reveals that Amaya conspired with two Maverick County employees in order to get paid for work he never completed and in one case, did not begin. Amaya could have received up to ten years in federal prison for his actions.
Amaya was charged with one count of paying a bribe to an agent of an organization receiving federal funds. Amaya allegedly submitted a $35,800 bid in May 2011 to build a concrete sidewalk. He received an initial payment of $17,900 in order to begin work on the project. He later received an additional payment of $17,900 for the completion of the work. The original indictment, according to the Eagle Pass Daily, states that Amaya made cash payments to two Maverick County Employees in order to be paid in full for the project he never completed. In his plea agreement, he admitted the payments to the Maverick County employees. The payments were made in order for Amaya to be paid for work he never performed.
A statement from the FBI reveals this is part of an ongoing investigation being conducted jointly by the FBI and the Texas Department of Public Safety. They request that anyone with first-hand information relating corruption, fraud or bribery related to Maverick County contact the FBI at 210-225-6741.
---