Senate Committee Approves Cornyn's Justice For Victims Of Trafficking Act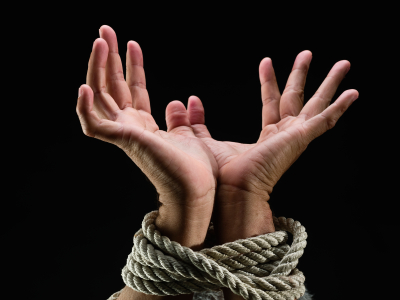 The Senate Judiciary Committee today approved legislation I sponsored to boost support for and protection of victims of human trafficking by increasing law enforcement resources, enhancing victims' services and increasing penalties in an effort to combat child sex trafficking, child pornography, sexual exploitation and human trafficking.
The Justice for Victims of Trafficking Act was included as an amendment to the Runaway and Homeless Youth and Trafficking Prevention Act, sponsored by Sens. Patrick Leahy, D-VT, and Susan Collins, R-ME. The Justice for Victims of Trafficking Act was approved as an amendment by a unanimous vote of 18-0.
When we consider human trafficking, many of us think of a heinous crime that exists only in dark corners around the globe, far from home. To the contrary, modern-day slavery is a very real and growing problem taking place across the United States, with a large percentage of the cases occurring in Texas. The Justice for Victims of Trafficking Act would take several important steps to put a stop to human trafficking and bring restoration to victims from whom so much has been taken. It would direct more funds to groups across the country who work day in and day out to stop trafficking and assist victims, and it would impose tougher penalties on every vile criminal involved in the sale and purchase of human beings. I'm pleased the Judiciary Committee has approved this important measure and I hope the Senate will swiftly follow suit."
Among other provisions, the legislation would take the following steps to curb human trafficking:
Create a new grant program to help States and local governments develop victim-centered programs to rescue victims, prosecute human traffickers, and restore the lives of victims. This grant program will be funded entirely through the "Domestic Trafficking Victims' Fund" created by the bill.
Boost monetary assistance for trafficking victims who act as witnesses. Allow all property involved in a human trafficking offense to be forfeited to the government and will allow some funds associated with the forfeiture of these assets to be provided as compensation to victims who provide information or act as witnesses. 
Allow for the use of cutting-edge investigative tools in state and local human trafficking investigations.
Reduce demand for human trafficking by clarifying current law encouraging law enforcement, prosecutors, judges, and juries to target and punish the buyers and purchasers of trafficking victims as human traffickers themselves.