Senate Passes Cornyn Bill to Reinstate Death Benefits for Families of Fallen Troops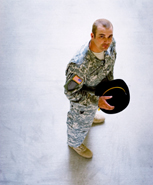 Today, the Senate passed H.J.Res. 91, the Honoring the Families of Fallen Soldiers Act. Sen. I called up the bill in the Senate and succeeded in passing it. The bill passed the House of Representatives 425-0 and now awaits the President's signature.
Despite the delay, I'm pleased that Senate Democrats decided to join Republicans in making sure the surviving families of our men and women in uniform receive the support they are due. I hope President Obama immediately signs this bill into law.