Roundtable Discussions With Business Leaders in the District
On Monday I joined Congressman Kenny Marchant and Congressman Marc Veasey at the Irving Chamber Congressional Roundtable to discuss important issues facing the North Texas business community. We had a robust conversation on our efforts to secure the border, the effects of ObamaCare, Social Security reform, and a variety of other issues. I always enjoy talking through important issues with fellow Members of Congress from Texas and I believe that our discussion helped North Texans learn more about our views and work on these critical policy issues.
Congressman Sessions participating in the Irving Chamber Congressional Round Table
On Wednesday I met with the regional executive team of New York Life to discuss current concerns facing the insurance industry and steps being taken by Congress to provide relief from burdensome regulations imposed by the Obama administration. After meeting with the executives, I sat down with the entire DFW New York Life team for an employee town hall to discuss a wide variety of issues that affect each of them. I was delighted to answer all of their questions and engage in a thoughtful discussion about issues concerning their company and the business community at large.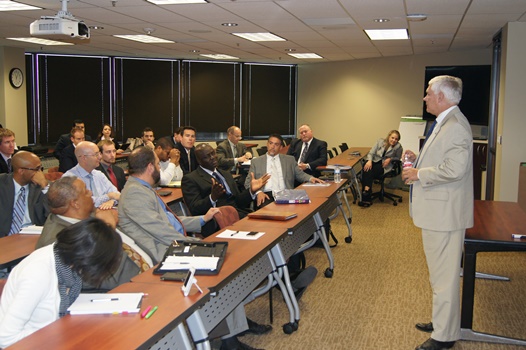 Congressman Sessions talking with employees at New York Life