Texas Tribune: Stimulus Fund Allegations Spice Up Texas AG Race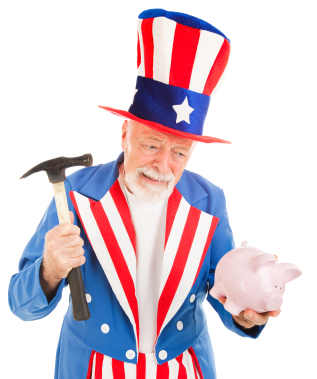 The Texas tribune has reported that one of the businesses that Ken Paxton is an owner of accepted a substantial amount of money from Obama's stimulus money. The article also explains Dan Branch's connections to stimulus money. I am not going to comment on the article because it speaks for itself. You can read the entire article here. Below are some of the highlights from the Tribune article:
The Republican candidates for Texas attorney general have made President Obama a common enemy, but two of them are now accusing the other of benefiting from Obama's signature economic program — the American Recovery and Reinvestment Act of 2009, better known as the "stimulus" plan.
...
In Paxton's case, stimulus money went to a privately held entity that's been in the news before: WatchGuard Video, a Plano-based company that once touted having three state legislators, including Paxton, among its investors. The company, known in business filings at Enforcement Video, LLC, provides patrol car cameras to the Texas Department of Public Safety and police agencies all over the United States.
In Branch's case, the Paxton campaign pointed to several publicly traded companies in which Branch or family members have owned stock and that, according to a federal database, also received money under the stimulus program, such as eBay, Paccar Inc. and Airgas Inc. Paxton campaign strategist Kevin Brannon also cited stimulus money received by companies that hired Branch's Dallas-based law firm, Winstead PC, to lobby the Texas Legislature. Those clients include Pearson Education, Iberdrola Renewables and Texas Instruments, state and federal records show.
...
WatchGuard Video has gotten at least $618,000 in federal stimulus money awarded in Vermont, Illinois and Idaho, and at least $264,000 from grants processed through the state of Texas, for a total of almost $900,000, state and federal records show. It was one of thousands of companies that got a piece of the $787 billion (later revised to $831 billion) stimulus package.