Is Your Identity Safe with Obamacare Navigators?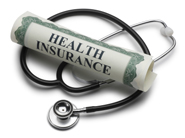 Today I joined a House Oversight Committee field hearing in Dallas on the Obamacare Navigator program. Navigators are hired to explain Obamacare and help people sign up for coverage. However, there are a number of concerns with the program. The most troubling issue is that Navigators aren't required to undergo criminal background checks, despite the fact that they can access your social security number, address, birthdate, and salary—in short, everything needed to steal your identity. What it boils down to is this: someone who has been tried and convicted of identity theft or fraud could become a Navigator under the current law.
I'm proud that the state of Texas is taking steps to protect our citizens with more stringent requirements. A rule proposed by the Texas Department of Insurance would require background checks, privacy training, and proof of identity and citizenship for Navigators. These basic safeguards will help protect Texans from the dangers of identity theft.
West Texans have had enough of Obamacare's broken promises. They were told if they liked their plans, they could keep them. They were told if they liked their doctors, they could keep them. One of my constituents wrote me and asked if the next pledge from the Administration would be, "If you like your identity, you can keep it." Let's make sure we don't have to add that to the list of broken promises.