You're Invited: January 23rd Town Hall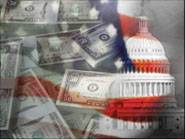 I am pleased to announce an upcoming town hall meeting. I hope that you can join me for a discussion about what House conservatives are doing to fight spending and rein in Washington overreach. More importantly, I look forward to hearing and discussing your ideas and suggestions.
Thursday, January 23rd
6:00 - 7:00 pm
The School at St. George's Place
5430 Hildalgo Street
Houston, TX 77056
The meeting will be held in the school's cafeteria, which is adjacent to the parking lot. A map and directions to the school are available online here.
Should you need further assistance, please do not hesitate to call my Houston office at (713) 682-8828. I look forward to talking with you this week.