It's Time to Take Our Country Back!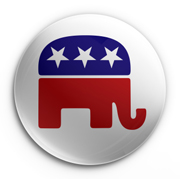 The following message was sent to me by the Harris County Republican Party:
In the aftermath of Sunday's vote in the U.S. House, freedom-loving patriots across this nation are mourning the first step in the government takeover of our health care system.
Despite being opposed by nearly 60% of Americans, the Democrats narrowly passed this horrific legislation by a margin of 219 to 212, which, with the exception of 34 Democrats, was split completely on party lines.  The one notable Democrat absent from the list of those who voted against the bill was Congressman Bart Stupak (MI-1), who had long opposed the bill based on pro-life concerns stemming from Federal funding of abortion that would be included; however, in some last-minute arm-twisting, promises and deal-making by President Obama, Rep. Stupak caved and abandoned his principles.
Those of us who followed this process on C-SPAN over the weekend received an ugly look at Washington politics under the Obama Administration.  After seeing the bullying, stonewalling and deal-making, it would be easy to come to the conclusion that democracy is for sale, rent or trade in a Democrat-run Congress and White House.
Yesterday's vote reminds us just how important it is to elect Conservatives to office; just think-a swing of four votes could have stopped this legislation in its tracks.
Call to Action!
It is critical that we elect conservatives to Congress in November and vote out those arrogant Democrats who have decided to shove government-run health care down the throats of an unwilling American public.
In Harris County, we have three Republican candidates who are in just such a fight and I urge you to get involved with their campaigns either with financial support, volunteering or both.
Steve Mueller (TX-9)
Challenging Democrat Al Green
http://www.electstevemueller.com/
281-382-8201
John Faulk (TX-18)
Challenging Democrat Sheila Jackson Lee
Faulk for Congress
1701 Hermann Dr. #2206
Houston, TX 77004
http://www.faulkforcongress.org/
832-265-4074
Roy Morales (TX-29)
Challenging Democrat Gene Green
2450 Louisiana, Suite 400-224
Houston, TX 77006
http://roymorales.com/
713-320-8167
The following is a list of Texas Democrats who betrayed the will of their Texas constituents and sided with President Barack Obama.  I urge you to call their offices this week and let them know exactly how you feel about the betrayal of our Texas values.
Henry Cuellar (TX-28) toll-free: (877) 780-0028
Lloyd Doggett (TX-25) toll-free: (866) 916-5921
Charlie Gonzalez (TX-20) Phone: (202) 225-3236
Al Green (TX-9) Phone: (713) 383-9234
Gene Green (TX-29) Phone: (281) 999-5879
Rubén Hinojosa (TX-15) Phone: (202) 225-2531
Sheila Jackson-Lee (TX-18) Phone: (713) 655-0050
Eddie Bernice Johnson (TX-30) Phone: (214) 922-8885
Solomon P. Ortiz (TX-27) Phone: (202) 225-7742
Silvestre Reyes (TX-16) Phone: (202) 225-4831
Ciro D. Rodriguez (TX-23) Phone: (202) 225-4511
Finally, we need your help to continue our fight here in Harris County.  Please consider making an online donation by clicking here, becoming a member of the local party by downloading a membership application and/or donating your time by becoming a volunteer.
This is not the time to sit on the sidelines; this is a time to act and take back our country.  I for one am preparing for battle. Will you join me? If so, I will see you in the trenches as we march towards victory in November.
Sincerely,
Jared Woodfill