Join the Canseco Team Today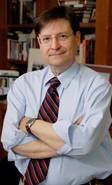 The following message came in from GOP candidate Quico Canseco. Quico needs your help to defeat Democrat incumbent Ciro Rodriguez!
With the Republican Primary behind us, it is now time to march to November. Our campaign would not have been possible to get to this point without your hard work and dedication. This campaign is about changing the direction of our country.
Barrack Obama, Nancy Pelosi and Ciro Rodriguez have been pursuing an ultra-liberal agenda that is ignoring our Constitution and bankrupting our country. It is our duty to stop their reckless spending and disregard for our freedoms. But it won't be easy. Pelosi and Rodriguez will fight with everything they have to maintain their iron-grip of power they have over our country.
To defeat Ciro and fire Nancy Pelosi in November we need your help now! We have launched our $23 for 23 campaign. Join this effort today by committing to donate $23 a month to help us fund the effort. Help us reach our goal of signing up 1000 people for this effort that will provide much needed support to our campaign. I understand that you may not be able to help with a contribution of $4800 or $2400, but by committing to donate $23 on the 23rd of every month until November you will help us reach our goal of sustaining our effort to defeat Ciro Rodriguez and bring conservative, limited government values back to the 23rd Congressional District.
In addition to helping our effort by joining the $23 for 23 campaign join us on Tuesday, May 4th for our Bexar County volunteer kick-off event at 7:00 PM.