Judiciary Committee Advances Faster Freedom of Information Act Legislation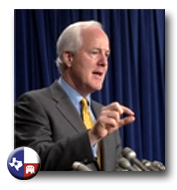 The Senate Judiciary Committee voted today to advance bipartisan legislation introduced by Senators Patrick Leahy and I to make further improvements to the Freedom of Information Act (FOIA), the nation's premier open government law.
Today we are one step closer to making our government more transparent. This commission will identify methods to reduce delays in the processing of FOIA requests and ensure the efficient and equitable administration of FOIA throughout the federal government. It would be a great benefit to the American people, who deserve to be treated as valued customers when they seek answers from their government. I hope that all of my colleagues in the Senate will support this bill when it comes to the floor.