How Soon We Forget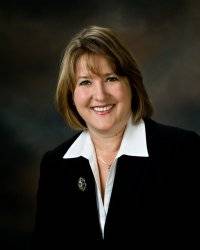 The year was 1995, the Republican Congress offered its Contract with America, Bill Clinton was President and George W. Bush was governor of Texas.
Concerned about the increasing property tax burden, Gov. Bush created a Staff Work Group on Property Tax Relief. Following that group's extensive work, the Citizen's Committee on Property Tax Relief held hearings in 1996 around the state to "gauge public sentiment for property tax relief." Property taxes in Texas then totaled $15.4 billion. Today, that burden approaches $40 billion.
In his 1997 proposal for property tax relief, the Governor listed "Ten Reasons to Cut Property Taxes"
Property taxes have skyrocketed.

Today's high tax rates are harming the Texas economy.

Today's high tax rates are hurting the Texas dream of owning your own home.

Taxpayers have no control over their tax bill.

Few Texans are taking the property tax deduction

Our public education needs are growing...but our property tax base is stagnating.

Homeowners are hit the hardest by shifts in the property tax base.

Property tax rates are nearing their limits.

It's time for the state to pay its share.

Texans need relief from high property taxes.
Today, Texas Republicans hold all state-wide offices and the Speaker of the House - in 1995, Democrats held the Lt. Governor and Speaker's offices.
While the stars may seem aligned in our favor, we've still got a tremendous amount of work to do to eliminate the property tax and reform local government funding in Texas.
In order to be most effective in this effort, we've got to have boots on the ground in Austin...and that means we need a steady and sustainable income stream to fund that effort. Would you commit today to being a sustaining patron. Your regular monthly donation will insure that I'm able to spend one-on-one face time in the Capitol making sure our voice is heard and sound legislation gets a hearing in the coming session.
You can help to by calling your state representative and letting them know you need their help to eliminate property tax in Texas.
Call today to let them know you are so concerned about politics as usual and the condition of our state, you want to be certain they will pledge to eliminate property tax and uphold state sovereignty by sponsoring or signing meaningful legislation in the coming session.
P.S. The greater our numbers, the more we will be heard in Austin. Spread the word!