Lumberton ISD School Board: purpose of $40K financial audit is for "fresh set of eyes"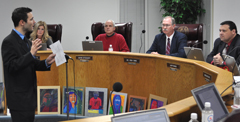 On February 17, the School Board for the Lumberton Independent School District (LISD) held a meeting. The School Board recently authorized an internal financial audit costing LISD $40,000 at a time when Texas public schools face large budget cuts. Among the public comments heard by the board, David Bellow, a concerned resident who recently wrote a letter about questionable financial practices within the Lumberton ISD offered his comments in front of the School Board. Here is his testimony:
After the public comment period of the meeting agenda, LISD School Board president Jeff Rhea made this statement regarding ISD finances and School Board oversight. School Board Secretary Mike Bayless also discussed the internal audit that is now underway, with a report to the School Board planned for March 3 if possible. In fact, the Lumberton ISD School Board is meeting tonight, March 1, at 7:00 PM and a preliminary review of the audit is on the agenda.
David Bellow offers these comments in reaction to the statement by School Board president Jeff Rhea.
Later in the meeting, the regular agenda was interrupted to accommodate additional public remarks from Ken Furlow, a Lumberton attorney. Furlow indicated in his remarks that David Bellow has not been in touch with the school district regarding the issues he was raising during the meeting this evening. Here are Ken Furlow's remarks made to the board, followed by comments from David Bellow.
A February 24th article by David Lisenby in the Silsbee Bee, Lumberton ISD defends financial practices, had this to say about the matter:
School Board President Jeff Rhea said that there were no indiscretions leading to the internal audit that was contracted in December to look at payroll, purchasing and budgeting process, including federal funds.
Regarding the $40,000 financial audit recently initiated by LISD:
As for the reasoning behind ordering the audit, Rhea explained that it had been a long time since the district had an internal audit. "We come from a different background from previous board members," he said. "We looked around and determined that with business backgrounds we thought it was best to have a fresh set of eyes look at everything."
David Bellow will be writing about this and related issues in future blog posts on TexasGOPVote.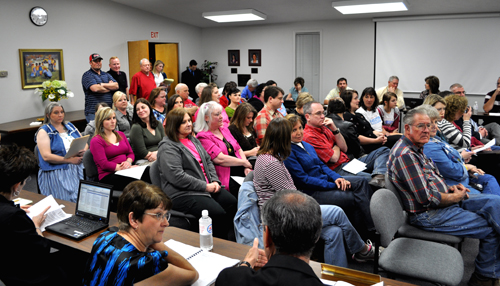 LISD School Board Meeting - standing room only