March For America May 1st Rally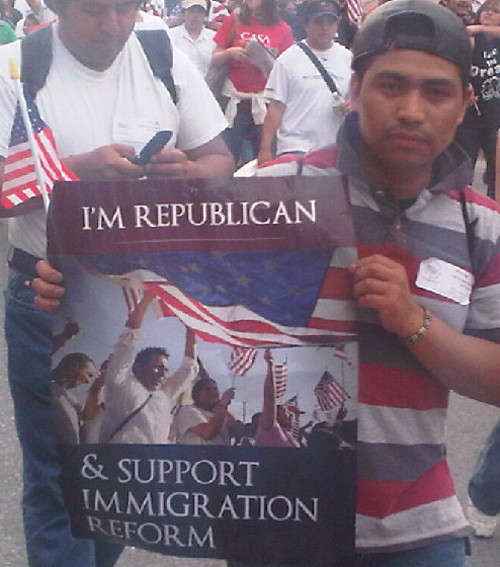 Hundreds of thousands of pople assembled in Washington, DC March 21st for a March For America protest. On May 1st, Reform Immigration For America is holding more March For America protests across the nation (including 7 locations in Texas) to tell elected leaders in Washington, DC that we're not going to wait any longer for them to act. According to Reform Immigration For America:
Every day that our leaders don't act, the dream that is America is tarnished. Our leaders can't hide behind their rhetoric. It's time for concrete action.
On May Day tens of thousands of people will attend hundreds of marches all across the country. We'll stand together to show our leaders that we're not going to wait any longer for them to fix our broken immigration system. All of us, immigrants and native-born citizens, will be united to show the world that this country needs comprehensive immigration reform now.
Our broken immigration system hurts millions of families across America. It keeps workers under the exploitative heel of employers, pitting workers against each other when we could be united to move our economy forward. It keeps men, women, and children living in fear of raids, detainment, and deportation. Every day that our government doesn't pass immigration reform, the fabric of America is unraveled, and the American dream is deferred.