Marine Captain Dan Moran An American Hero - Center Of Controversy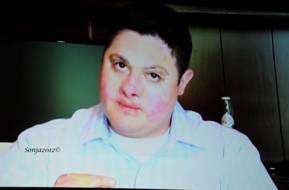 Marine Captain Dan Moran, an American hero and Iraq war veteran, was introduced to us when he endorsed Governor Rick Perry in a TV ad and now he has chosen to endorse Lt. Gov. David Dewhurst for the US Senate seat. Everyone has the right to choose and to endorse their favorite candidate. Just after Captain Moran was featured in the campaign ad on Saturday, June 9 at the state convention promoting Dewhurst, twitter came alive. Katrina Pierson, an unpaid Tea Party leader and steadfast supporter of Ted Cruz, made an unfortunate call on one of her tweets. "David Dewhurst exploits deformed disabled vet in intro video. So sad. Liberals placate to heart strings so it meets expectations. #rptcon," Dan Moran fired back his tweet in his defense "My face might be 'deformed' but not my character & honor!" So the ugly tweet fight begun.
Since the tweet, Pierson has apologized saying it was 'poor word choice.' In fact, to her credit, she has removed the entire unpleasant episode. Below is my tweet in an effort to sooth the situation. But of course, Dewhurst and his staff and supporters are hanging on to this like mad pit bulls. They have lost sight of the real issue, the US senate race and the candidates. Below is the podcast of Mark Davis, a radio talk show host at 660 AM 'the Answer,' in the Dallas Fort Worth area with an unbiased take on the situation. The candidates lie or stretch the truth or use tactics like the racial card, and zealous supporters join the fray and then are personally attacked. As I have said before, politics is a blood sport, something like a dog fight, don't get caught in the middle or you might get bitten!
From my twitter account
Sonja Harris‏@SonjaHHarris
US Senate race @DavidHDewhurst v @tedcruz @DanMoran_ is an American Hero political views can differ men like Moran gave us this right! #txsen Moran retweeted my tweet…God Bless him
Mark Davis radio host THE ANSWER
http://markdavis.660amtheanswer.com/category/podcast/