MEMORIAL DAY - MAY 30, 2011
Let's all reflect on the sacrifices our troops have made in the past to make sure we enjoy life in freedom. Memorial Day is observed on the last Monday of May. This day is a day of remembrance for our fallen heroes. Please be mindful that while we celebrate with our family and friends that someone paid the price to keep us safe.
Bill and I were fortunate enough to be around many WWII veterans the day I photographed their memorial. Please enjoy and pass it along.
WWII Memorial
VETERANS were present the day we were there, 'Operation Resolve'
The Story of Stars and Stripes Honor Flight - Documentary Trailer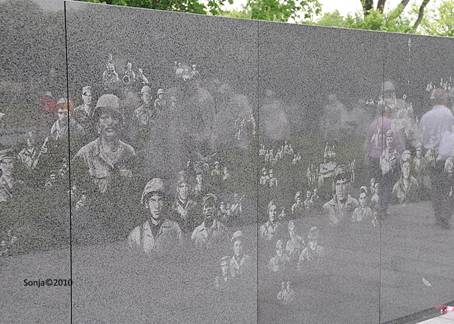 KOREAN War Wall Memorial
VIETNAM War Wall Memorial
GOD BLESS OUR TROOPS
GOD BLESS TEXAS
GOD BLESS AMERICA!